Do you know what's written about me in our high school yearbook? Well, among other things, I was described as a "chocolate princess" and that's because I was such a chocoholic. Haha! That was many years ago but that part of me still hasn't changed. That's why I was so excited when I was asked to try Jolly Cow Chocolate Milk.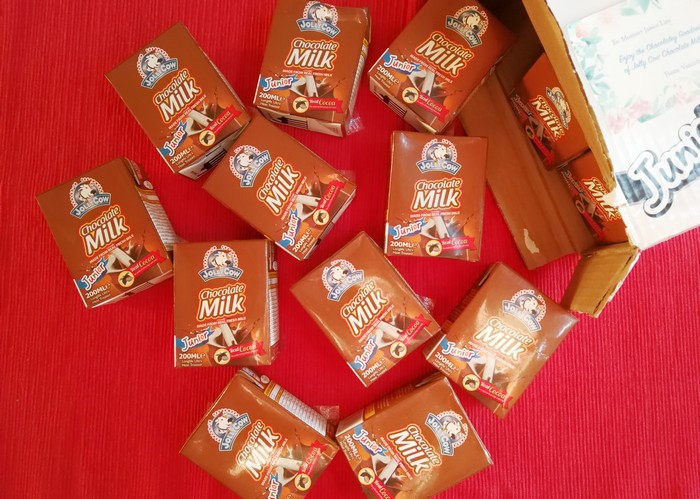 I've known about Jolly Cow Milk for some time now but only discovered the chocolate version recently when we were given a big box to try. My son, Ziggy, was really excited about it too because the only way we could get him to drink milk is if it's chocolate-flavored.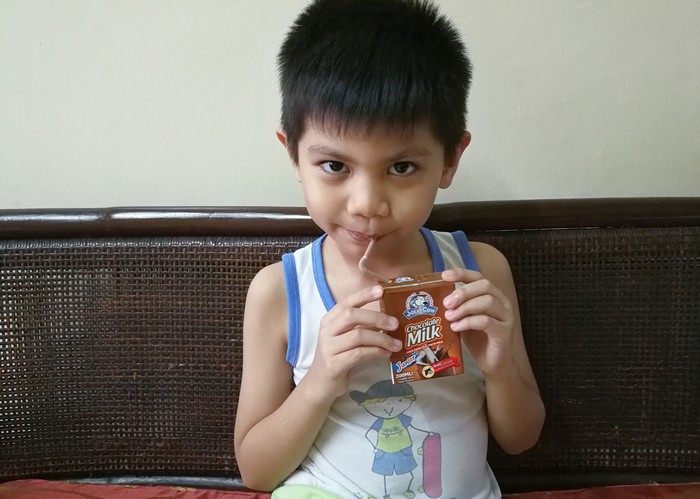 My teen daughters, Zoe and Ziya, as well as hubby and I, tried it too and the verdict is in. We all love it!
Let me share with you the 5 reasons why we love Jolly Cow Chocolate Milk.
1. It's made of 100% Pure Cow's Milk.
Jolly Cow Chocolate Milk comes from cows that were raised and bred in cow farms in Europe where some of the best milk comes from. This means the milk is healthier, creamier, and tastier.
2. It's yummy!
Jolly Cow Chocolate Milk is undoubtedly yummy and that's because of the perfect combination of 100% Pure Cow's Milk and real cocoa with less sugar. This combo gives it it's creamylicious and chocolicious goodness. It's so yummy that our family was able to finish the entire box in just a week! We want more!
3. It's healthy.
We all know what benefits milk can provide but most especially as a great source of calcium and essential vitamins. If you and your kids also have a sweet tooth, you can veer away from candy (which is so unhealthy!) and drink Jolly Cow Chocolate Milk instead when you're craving for something sweet.
Aside from that, it has been subjected to UHT, a process that heats milk to at least 135ºC to kill off any harmful micro-organisms. So, it doesn't contain anything that can potentially harm you and your family.
4. It's versatile.
Jolly Cow Chocolate Milk is best enjoyed chilled. But it doesn't stop there. You can use it as an ingredient for other drinks such as milkshakes and smoothies too. And while you're at it, try pouring it into ice pop molds and freeze it. Instant frozen chocolate ice pop perfect for the upcoming summer!
5. It has different sizes.
Jolly Cow Chocolate Milk is conveniently available nationwide in 1 liter and 200 ml tetra pack sizes. The 1 liter pack is best for families to consume at home. We received a box full of 200ml size ones though, which I think was just perfect because each one of us were able to just go get and consume one without having to pour it in a glass. Plus, the kids can also bring one to school.
I can honestly say that this Chocolate Princess and her family are all happy about Jolly Cow Chocolate Milk. This new discovery is definitely going to be a staple in our house. Try it too!
Learn more about Jolly Cow Chocolate Milk by following them on Facebook.