Many years ago, when I needed copies of birth certificates for myself or my family members, I would need to go to the Business Center at the nearby SM mall to make a request. Then, there was a wait time of a week or more before I could actually receive the documents I requested. It was, to say the least, very inconvenient.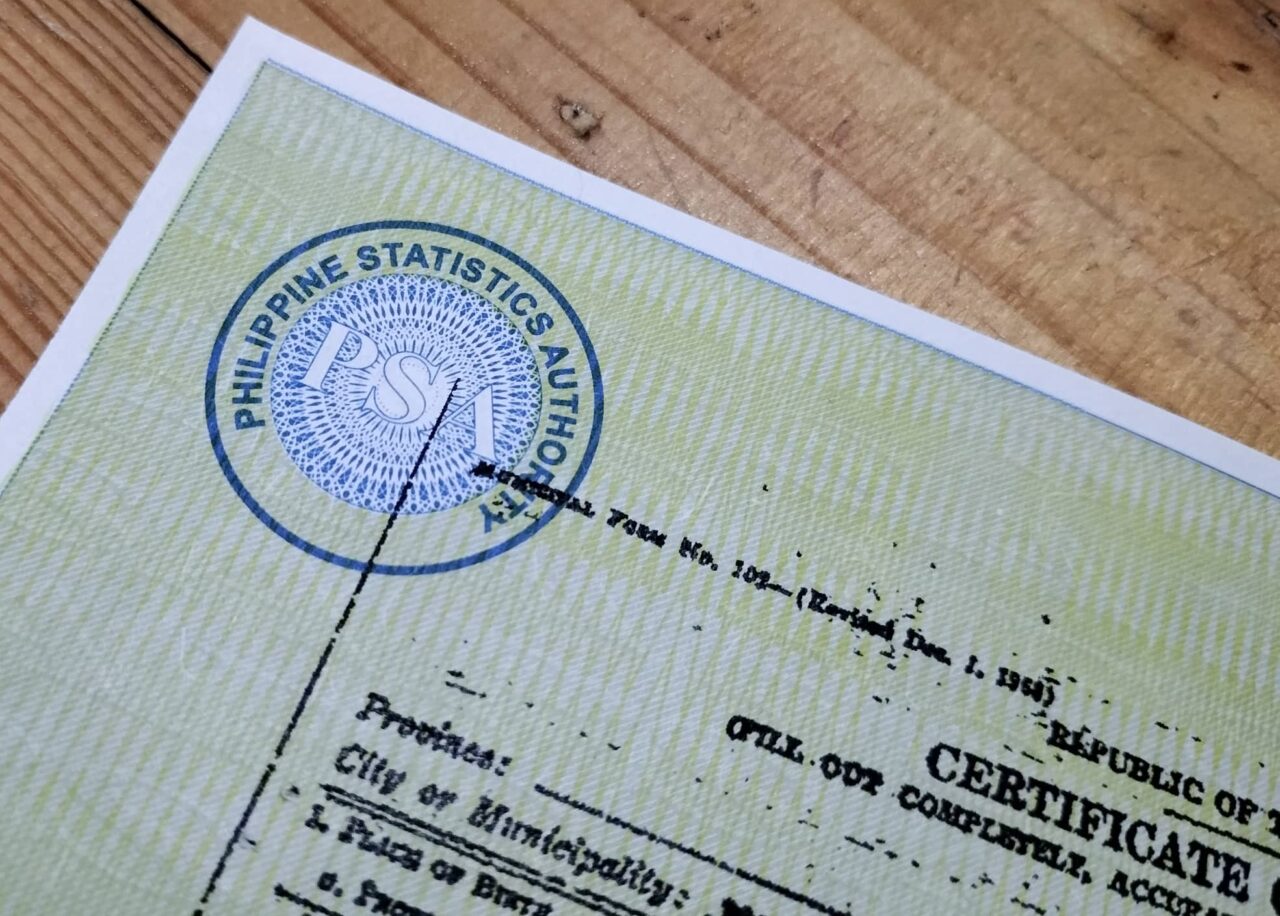 Well, thankfully, I don't need to do that anymore. That's all thanks to the PSA Birth Certificate Online Application.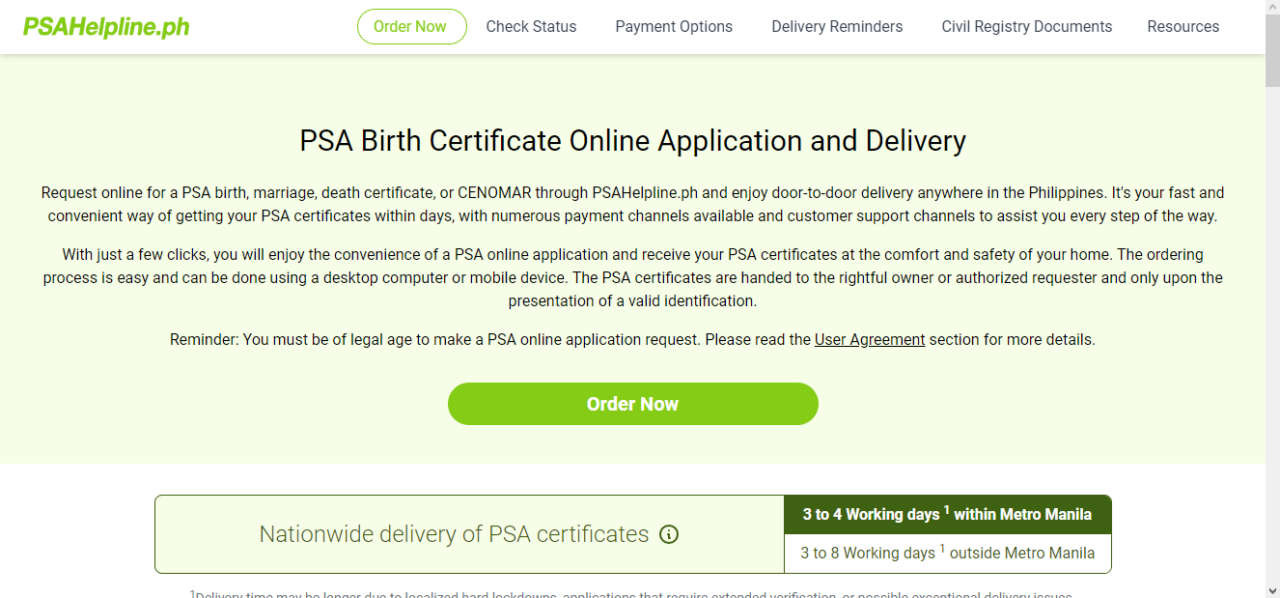 These days, when I need a copy of a birth certificate or even a marriage certificate, all I need to do is go online to PSAHelpline.ph and order from there. With just a few clicks, you can order not only a copy of a birth certificate but also a marriage certificate, CENOMAR, or death certificate. Just click the "Order Now" button and fill-up the form with the necessary info.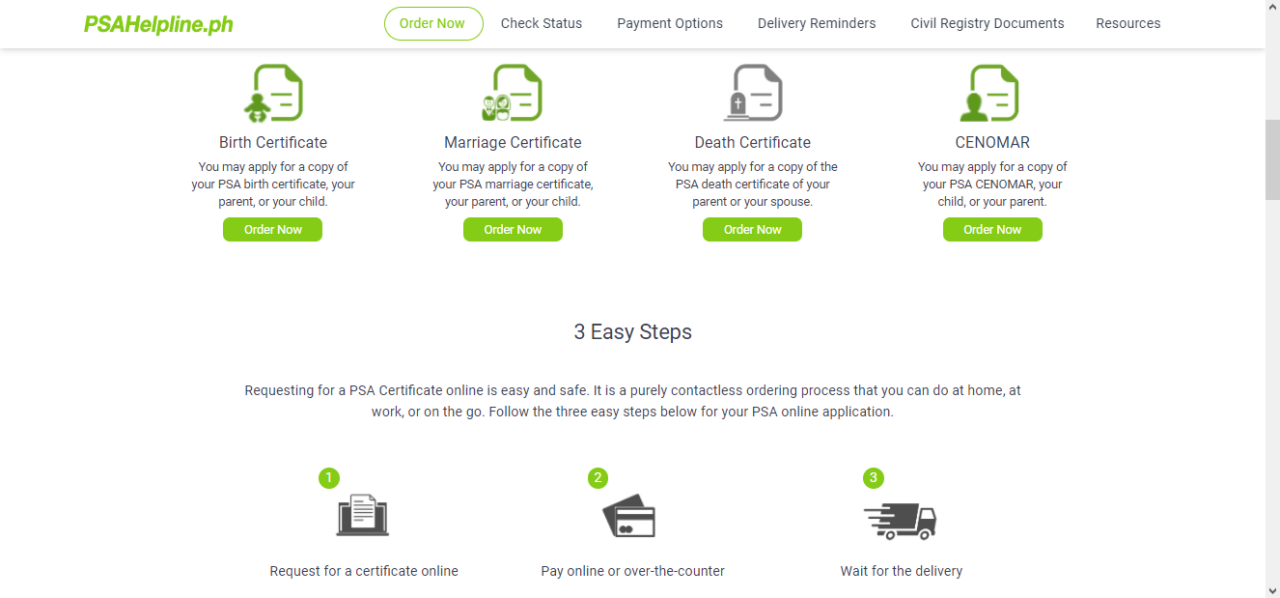 When you're done, you will be prompted to pay for your orders but there's no need to go out and do that. The site accepts online payments via Visa and Mastercard, Gcash, PayMaya, and BayadOnline. If you don't like doing online payments though, you can still do it over-the-counter through 7-Eleven, Bayad store, or Palawan Pawn Shops. You can also opt to do it via Bancnet ATM or Dragonpay. So, convenient, right?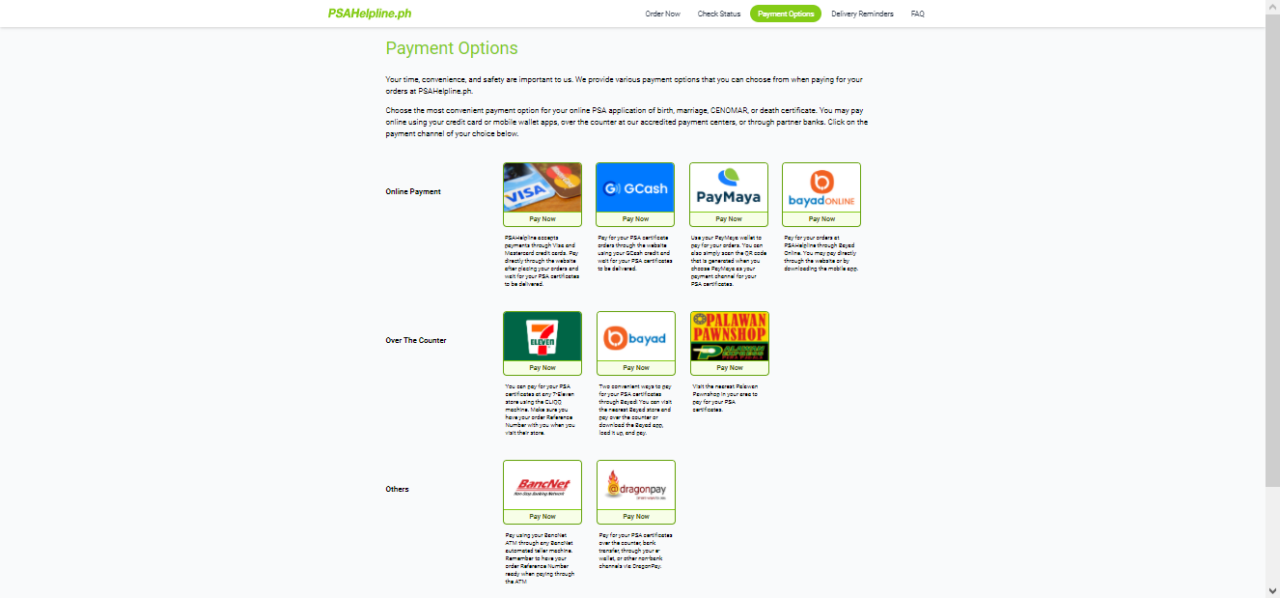 I recently ordered birth certificates for myself, my hubby, and our daughter through a partnership with Mommy Bloggers Philippines. These documents normally cost P365.00 each. Delivery can be done nationwide and it takes only 3 – 4 working days within Metro Manila and 3 – 8 working days outside Metro Manila. We received ours in exactly 3 days! No need to wait for so long just to get the documents you need.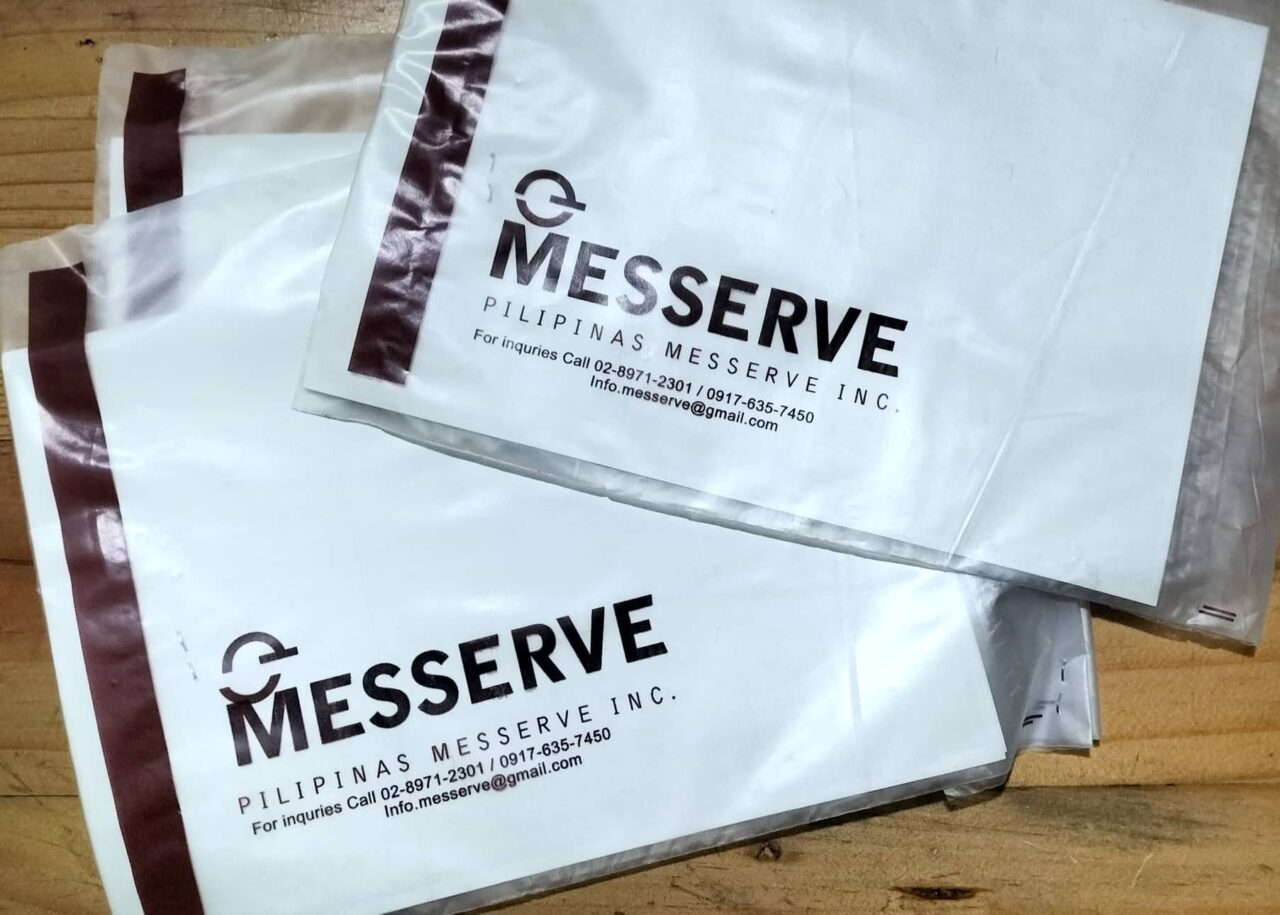 You just need to remember though that during delivery, only the owner of the certificate or the authorized requester is allowed to personally receive the order. Plus, you need to present a valid ID.
In case you have other questions or concerns, the website has an FAQ section that can help you. You can even send them an email, chat with them on Facebook, or call their hotline about your concerns.
I've ordered our birth certificates via the PSA Birth Certificate Online Application several times now and my experience has always been great. Try it out if you haven't already!
Visit PSA Helpline for more details.