About a year and a half ago, I decided to let go of all my virtual assistance and social media clients because I wanted to focus on my passion – writing. I can proudly say that it was the best decision I've ever made in my work-at-home career.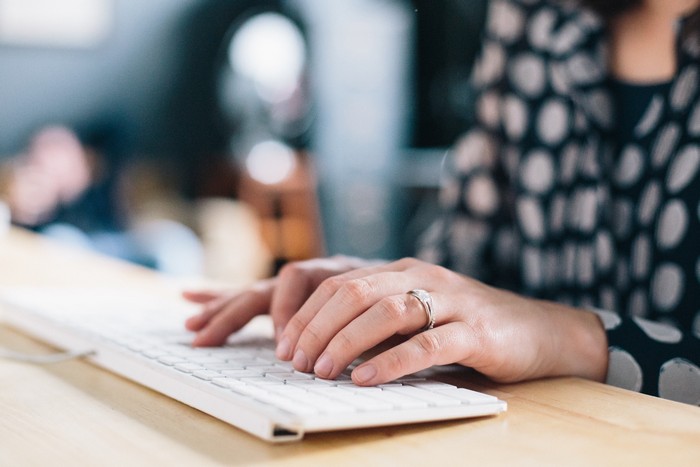 Since that day, I've been fortunate enough to have been presented with numerous opportunities to do what I love to do and get paid for it. But I have to be honest and say that there were also a couple of times when I wasn't earning as much as I wanted to.
I guess, at several times in one's career, we can't help but be presented with opportunities that will cause us to be sidetracked from what we really want to do. Sometimes, we just lose focus.
There was one instance last year when I was given an opportunity to handle a couple of social media accounts for a client. I was hesitant to take it because I had sworn off social media management by then but in the end I took the job because of the extra income.
I ended up really unhappy with the situation. Thankfully, the job didn't last long because the client was having money issues. I took that as a sign that I should refocus on my writing career instead. And so I did and it has been great for the past year.
Recently though, because of certain financial stresses, I began to think once again that I need to earn more. I've been earning decently with my writing jobs and I'm super grateful for it. But because we're expecting to take an out-of-town trip in a few months and also planning for additional expenses, I wanted to start earning more.
So, I decided to look for more writing jobs. Sadly, those that I found offered super low rates and have very demanding schedules and guidelines. That is when I was offered a chance to interview for a community management job for a large local food brand.
It would entail working for 6 consecutive hours each day, including weekends. It was supposed to be a very demanding job and I was already stressing about how to rearrange my life to accommodate it should I get the job. But I decided to try out for it knowing that it will pay big bucks.
Off I went to BGC on a Sunday for an interview with the client. Since I wanted to look very professional, I bought a black dress from Uniqlo and wore it with my classic black Aerosole pumps. This was a big deal because I normally just wear sandals or something low-heeled such as my super comfortable ballet flats from Zalora. It was really ironic because one of the things I love about being a WAHM is never having to buy corporate attire ever again. But here I was wearing professional clothes just for the interview. On a Sunday too, a day I normally reserve just for family.
Long story short, I didn't get the job. And instead of feeling down, I actually felt relieved. I knew that it wasn't the perfect fit for me. I knew that I would have to schedule everything else around that job and that is something I don't really want to do. The reason why I became a WAHM is because I wanted to focus on my family and have everything else revolve around that.
That incident reminded me to focus on my family and my writing instead. Social media is really not what I want to do at this point in my life. I realize now that that incident needed to happen because I was feeling like I was already losing my writing mojo lately. Now, I know that it's just because I'm a bit bored with what I usually write about and need a creative outlet. And I'm super thrilled that I finally found one. I'll share it with you guys soon!
For now, let me leave you with this quote in case you find yourself in a similar situation.
Working hard for something we don't care about is called stress.

Working hard for something we love is called PASSION.
– Anonymous