Guess what? I have a new customized homeschool planner! Just look at how pretty and big it is!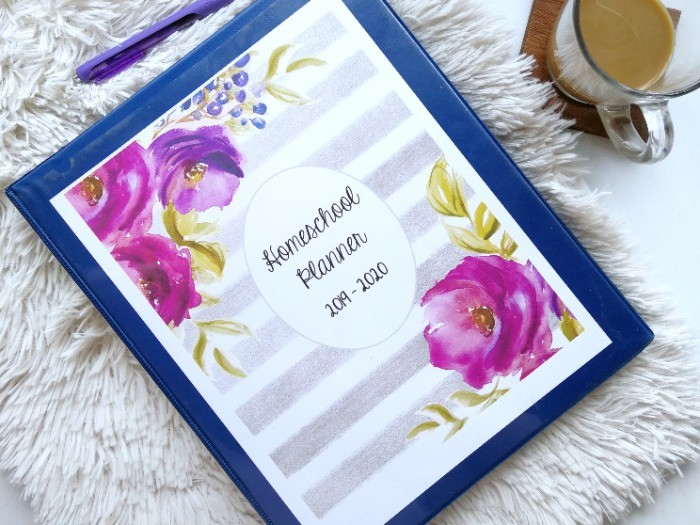 For those of you who have been following me on my planner IG account, @mommyplannerista.plans, and on my YouTube channel, I started this school year using my Kikki.K personal size ring planner as my homeschool planner. I really had no major complaints about it. I customized it according to my liking and it worked well for me.
Why change planners then?
Well, the truth is that I joined a giveaway hosted by fellow homeschool mom, Annie of @awifenmother, on her Instagram account (follow her 'coz she's amazing!). The prize was a one-year subscription to the One Stop Planner Shop, specifically for a customized teacher planner. Lucky me, I won!
I didn't mind trying out a new planner because I'm forever on the hunt for new tools or systems to use that will make my planner work better for me. Homeschooling can become quite overwhelming sometimes especially if you're disorganized. Using planners help me lessen the overwhelm which means that my kids and I get to actually enjoy homeschooling.
So as soon as I was given access to the subscription, I immediately started crafting the perfect homeschool planner for me and I've been using it for about 2 weeks now.
What's inside my customized homeschool planner?
If you want to learn how I customized my homeschool planner, please watch this flip through video that I uploaded on my YouTube channel. In the video, I explained the process involved as well as showed the specific templates I used for my planner.
If you wish to know more about how I use specific aspects of the planner, please leave me a comment on this blog post or on my channel. I'll try to address your questions or requests on a future blog post or video.
Why do I love my customized homeschool planner from One Stop Planner Shop?
To be honest, I didn't know I was going to really enjoy this planner because I have never used one this big before. The planner is printed on letter size paper and initially I felt it was going to be too big. I pleasantly realized that I actually like it.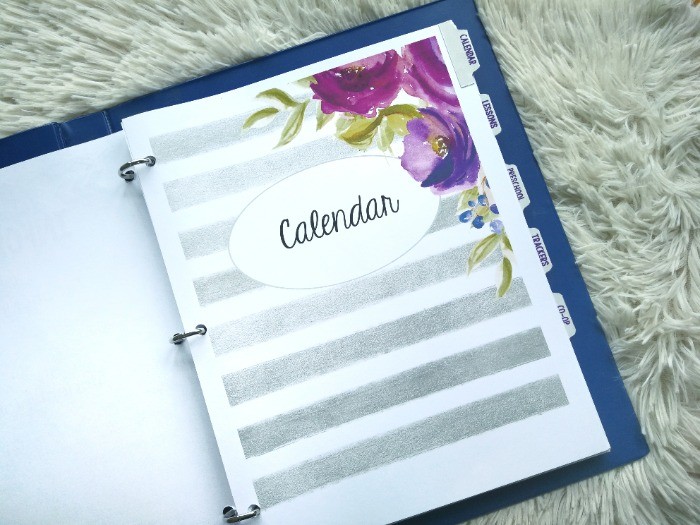 Also, I have customized my planners before but I have never done one with inserts from just one shop. So, I wasn't sure if I was going to find everything I needed entirely from One Stop Planner Shop.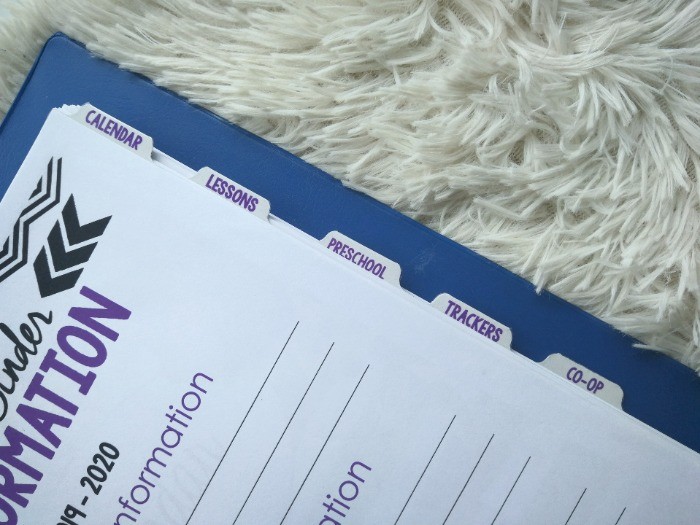 Now that I'm actually using the homeschool planner I created, let me tell you what I liked about the process and the planner itself. Let me count the ways!
I like that the portal is very organized and user-friendly. Everything is properly labeled. Plus, there are tutorials or how-to videos that will guide you throughout the entire process.
There are numerous cover design choices. I also love that there are matching dividers, plus spines for binders too. Plus points for the tabs!
Most of the elements on the planning pages can be easily customized according to your needs. You can change the type, size, and colors of the font. You can add or delete rows and columns on the tables. You can rearrange things. The only things you can't edit are the decorative elements, which are based on the two styles that are available – Modern and Whimsical.
Editing was easy for me. I edited the pages using Powerpoint but there's another option using Google Slides as well.
You can bind it any way you want. I just chose to use a binder because it was the easiest and fastest option for me.
I chose to print my entire planner but you can also go all digital if you wish.
The planner pages aren't just for homeschooling. In fact, there are many templates available that can be used by teachers from regular schools too.
You can save all your planner pages on your laptop or computer. This means that you can print or use them again multiple times.
For my fellow sticker addicts, you'd be happy to know that there are digital stickers that you can use on the planner too.
There are monthly freebies available for all subscribers for as long as you are subscribed.
The subscription is good for one year. So, if you choose to change something in your planner at some point, you can just keep downloading other templates to try.
There's a Facebook group that you can join. The members there regularly share photos of their own customized planners plus tips on how they did things.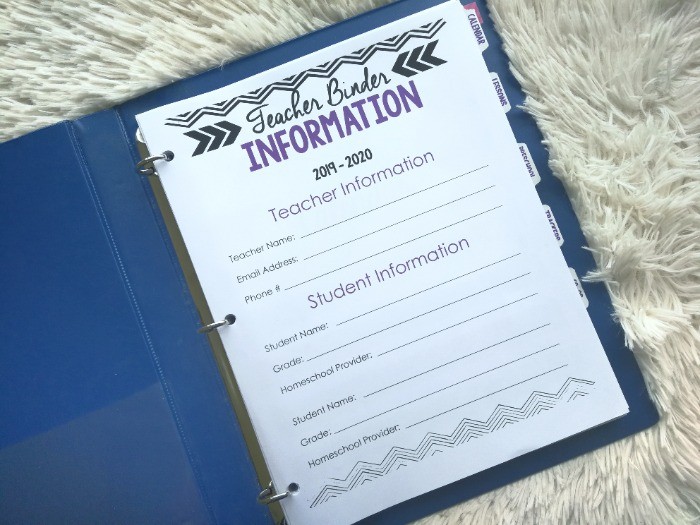 Suffice it to say that I am loving my homeschool planner. I highly recommend homeschool parents to at least check it out if it's something that will work for you.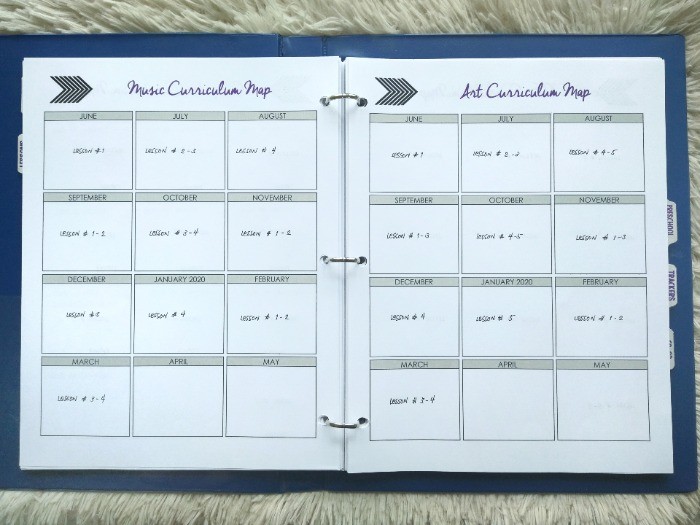 It may sound like it will take lots of time and effort to customize your own planner. To be honest, it is but the product is a planner that is created around what you need to make homeschooling a bit easier for you. It has truly helped lessen the overwhelm I sometimes feel in homeschooling. I can relax knowing that I have everything I need in my planner. So, I think it's so worth it.
How can you get your own customized homeschool planner?
I can give you two ways.
First, you can subscribe to the One Stop Teacher Planner Club. The subscription fee is only $30 for the first year and then just $12 every year after. The annual membership fee includes:
Access to the membership website
Over 1,500 pages to help you customize the perfect planner
Exclusive "Monthly Bonuses", for club members only
A library of How-To Videos to help you get your planner just the way you want it.
Access to their Planner Community for support and inspiration
Members get access to new and updated planners every single year! So, I assure you that it's definitely worth it. Just click here to go to the site and sign up! (Disclaimer: I am an affiliate of the One Stop Planner Shop, which means I will receive a small percentage if you subscribe using this link.)
There's a second option, though, and that is to join my giveaway!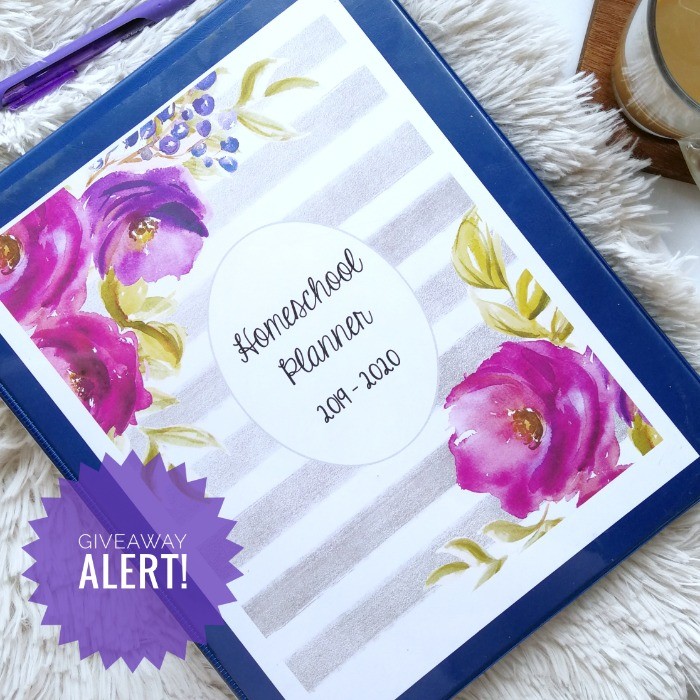 Kristin, of the One Stop Planner Shop, was so generous to sponsor one (1) winner a teacher planner subscription! That's good for one year. Yay!
I'll be hosting the giveaway over on my main Instagram account, @mommyplannerista. Click this link now to learn how to join.
Good luck! Happy planning and happy homeschooling!