Our family loves to travel. Not only is it a great opportunity to bond with each other, it's also a learning opportunity for all of us. We haven't done any traveling this year though because I'm pregnant, but hubby and I plan to take our soon-to-be four kids on a trip somewhere next summer.
Because we're going to be a family of six already in just a few weeks, we're obviously more conscious now of how much money we can afford for a trip. So as early as now, we're already thinking of strategies on how we can afford to travel well with a limited budget.
For those of you on the same boat, I'd like to share some tips we've learned over the years when it comes to budget traveling for the family.
1. Stick to a travel budget.
Traveling is obviously an expense and it can be extremely expensive if you're not careful. It's best to prepare in advance and decide how much you are willing to spend for a trip. It's not enough to decide on the total amount alone, though. Break it down into smaller components, such as transportation, accommodations, food, entertainment and the like. Once you come up with a budget, stick to it.
2. Choose a destination wisely.
Choosing a destination will depend on a lot of factors but a large part of it comes down to what your whole family will enjoy. If your kids are old enough, ask them to participate in the discussion on where to go so that you'll get an idea of what types of activities they'd like to do. That way, you can choose an appropriate destination and not waste tons of money in a place nobody will enjoy.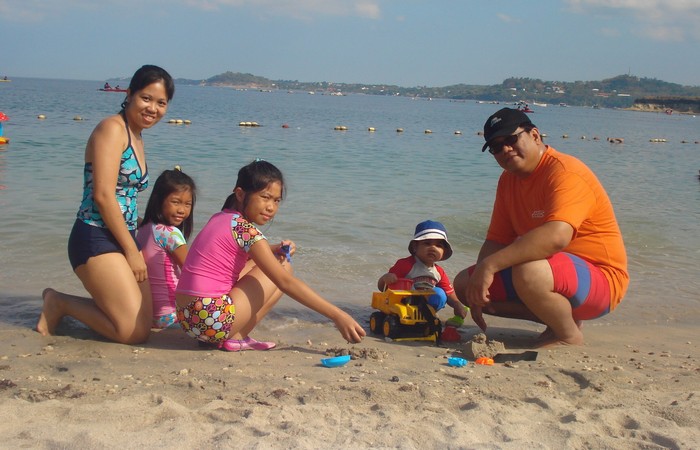 3. Read reviews from other parents and families.
Learn from the experiences of other families like yours. You can ask your relatives and friends of course, but don't forget to check online as well. There are tons of reviews on the Internet from moms and dads, bloggers or not, who are keen on sharing what worked for them and what did not on their trips.
4. Check out travel websites and apps for great deals.
The Internet has made parents' lives easier in a lot of ways and that includes planning for a trip. Travel websites, such as Traveloka, for instance, allows you to quickly and easily research on available flights and hotels all on in one place. You can book and pay securely online as well. Need to change or update something on your itinerary? All you need to do is log in.
Want to do it on your mobile device? You can! Traveloka even has a flight ticket and hotel booking app you can download for free, available on both Google Play and the App Store.
Don't forget, booking online can also help you take advantage of travel deals only available on the Internet.
5. Book early online.
We all know that the early bird gets the worm. Well, that applies to booking, too. It's not enough that you book online, you have to book early because it could mean more savings for you. Sometimes the best deals are only available for a short amount of time, so you better catch it while you still can.
6. Use loyalty cards, vouchers, or miles.
If you plan to do a lot of traveling, it would be wise for you to take advantage of rewards programs from credit cards and the like that can offer you frequent flier miles and other points you can use when you travel. Rack up enough points and you can even travel for free!
7. Travel during off season.
Take note of the peak and off-peak seasons for traveling. You can expect prices to skyrocket during peak travel times so it would be best to avoid traveling then.
Traveling during the shoulder season, which is the period immediately before and after the peak season, is usually better because the cost of airfare and accommodations are reduced. Another advantage of this is that there are fewer people traveling, which is exactly what you want when you have kids in tow. You can just relax more and take your time.
8. Look out for freebies.
Who doesn't appreciate free stuff? Research well and you'll find deals that give you free extras. Hotels, for example, can provide you free use of amenities, such as a swimming pool, playground or gym, that can occupy your time well. Some also offer free toiletries, breakfasts, and transfers.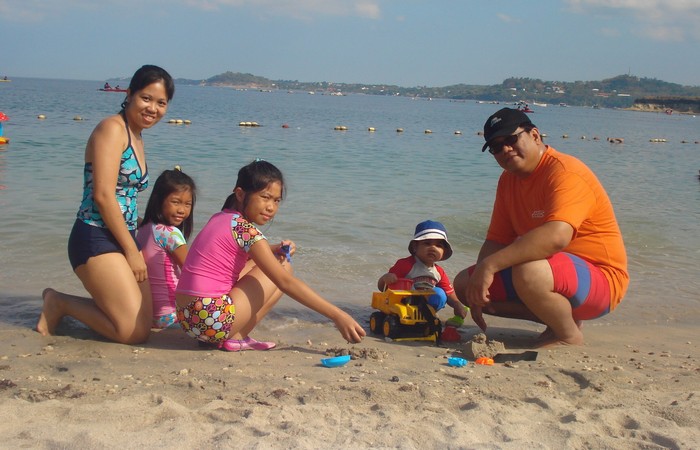 Don't stop there and look for destinations or attractions, such as museums and parks, that can provide your family with free entrance or activities.
9. Be wise about food.
Traveling can make one hungry and you know how expensive food can be when you're feeding several kids. To save on food expenses, cook if you can. If you can't, just avoid eating near popular attractions where food tends to be more expensive. Traveling is a great way to educate kids about different cuisines anyway, so let them explore and eat where meals are cheaper, such as in food trucks or street stalls. Just make sure they're clean!
These are just some of the tips you can use when you're traveling on a budget. The bottom line is, be mindful of what you're spending on so that you and your entire family can enjoy yourselves on your vacation. Happy trip!