What ticks housewives and stay-at-home moms most is this one question: So what do you do for a living? While looking after your kids and home is a full time job, truth is, there are no monetary returns to it. If you've lately been lacking a sense of accomplishment but can't head out of home for a regular job, here are 5 guaranteed ways you can make money from the comfort of your home.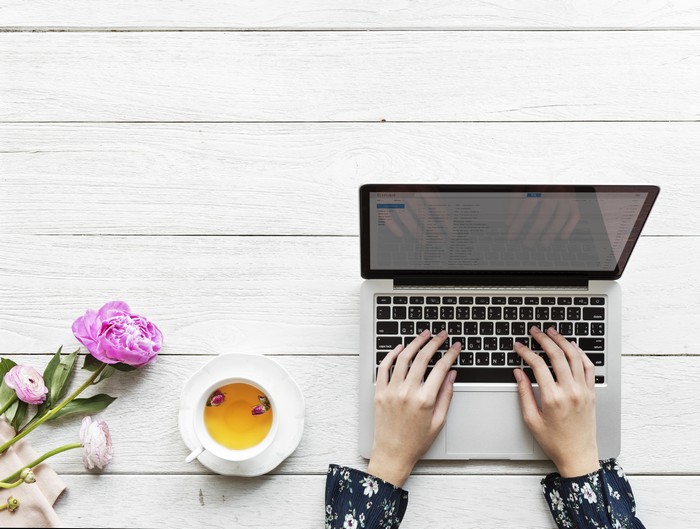 Start Your Own Clothing Line
If you have a knack for sewing clothes and are blessed with a good fashion sense, nothing can stop you from starting your own personal clothing line. Whether its baby clothes, fancy dressing or simply home decor, you can always invest in a sewing machine and get to work. Here are some of the best machines you can buy and start sewing: http://sosewreviews.com/best-sewing-machine/
If you're not up for selling products, you can start giving classes for beginners. The best thing about this is that you don't need a huge investment and the hours are flexible.
You can start with a basic sewing machine (look at sosewreviews.com) and work without having to report to a line manager. Experimenting along different lines can give you an idea of what you're good at, ultimately helping you pick a career for yourself.
Freelance Writing
Many stay at home moms have a great writing expression, so why not build on it? Not only can you start up your own blog but look for other bloggers as well who are open to guest posts. All you need to do is take your pick on what you want to write about. Make sure you opt for something that interests you as your goal is not simply to make money but gain a sense of accomplishment from it. The best part about this is that you don't need past experience or an excellent resume to get started. All you need is mental peace and a functional laptop to get started.
Invest in Shares and Funds
Who says investing in the stock market is confined to men and the elderly? Get in touch with a stock broker or learn about investing in stocks through internet and books. It's time to break the gender stereotypes associated with investing in shares and stocks. Consult a banker if you want to invest through your bank as a one to one meeting clarifies your concerns and queries better than everything.
Though technically it isn't a job, but still requires you to be at your wits' ends in many situations. Investing smartly is all about buying and selling shares on the right time and seizing opportunities.
Photography
Staying at home gives you the perfect opportunity to explore your hidden talent and build on it. Not only can you learn at your own pace but also work on days that suit your schedule best. If you have the eye for art and photography, you can start building your portfolio with freelance model shoots and continue doing so until you have an impressive portfolio at hand.
For beginners, covering small events like birthday parties, bridal and baby showers, school and college events can earn you enough to survive the month without going broke and who knows how successful a career you can make from it.
Let Your Kitchen Do the Earning
If baking or cooking is your strength, then why not do so for a living? Most people start off by baking for family and friends, eventually turning it into a successful business. Since everyone needs dessert for their event, regardless of how big or small it is, you can get multiple orders in a matter of weeks and earn well without having to step out of home. They key is to market your brand well by smartly using the force of social media and word of mouth.