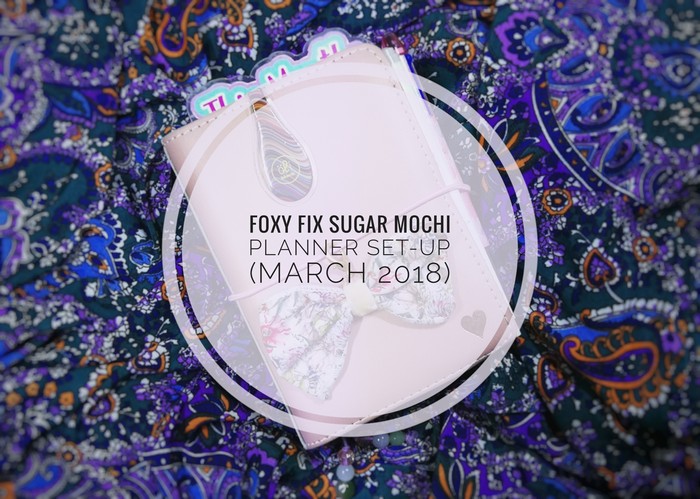 It's time yet again for another planner set-up post. It hasn't been that long since I posted a video about my February planner set-up in my Foxy Fix Sugar Mochi travelers notebook but I've already changed some things up within the past couple of weeks and I wanted to show you guys what I did.
Basically, I took out all the Valentine's themed decor and replaced it with a new theme. This month I'm going for a Spring theme so you'll see a lot of floral in my planner.
Functionally, I also added a couple of new inserts and removed my wallet insert. I explain all of these in detail in my latest planner flip through video on YouTube. Do watch it below!
So, how do you like the new set up? I'm loving it so far and don't foresee making any changes to the functionality anytime soon. So far, it has all the inserts that I need to make my work-at-home mom life easier to manage.
However, if I do become bored with how things look, I just might change up the decor a bit. Haha!
Please let me know if you have any questions about my set-up. I do plan on making more videos and writing more blog posts explaining how I use my inserts and how they help make life more organized for me and my family. So, do watch out for that!
For the meantime though, I hope you give my new Mommy Plannerista Facebook Page a visit. Due to the rebranding, I've had to create a new Facebook page so that I can use my new name. I can use some more likes on the page so I hope you guys can help me out.
Also, several days ago I wrote another planning-related blog post on 10 Reasons Why Moms Need to Plan. Do check it out if you haven't already.
Thanks again for taking the time to watch and happy planning!