One of the reasons why I blog is because I love connecting with other people, most especially other moms like myself. So, when NGP Integrated Marketing Communications (IMC) invited me and my family to #Connect2018, I was really so excited to attend.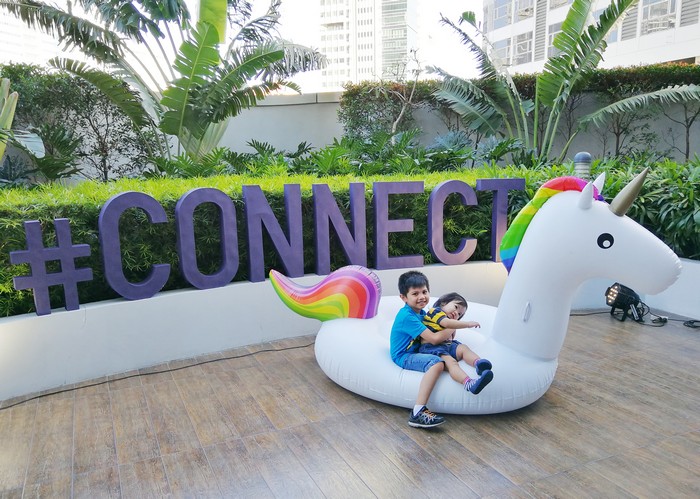 #Connect2018: Festival of Stories was an Instagram-themed appreciation party for bloggers and online media held last March 17, 2018 at Twin Oaks Place, Greenfield District in Mandaluyong City. It was an exclusive, Instagrammable, panthone-themed event that gathered over 80 bloggers and online media from various niches, including travel, lifestyle, fashion, art, business, motherhood, and more. The aim was to connect bloggers to bloggers, bloggers to brands, and more importantly, NGP to bloggers.
First of all, I loved the color theme. I'm definitely a major purple girl (as you can see on this blog!) so I really enjoyed walking around all the purple booths. Of course, my family and I didn't miss an opportunity to pose for a family photo against this awesome purple wall. Love this pic of us!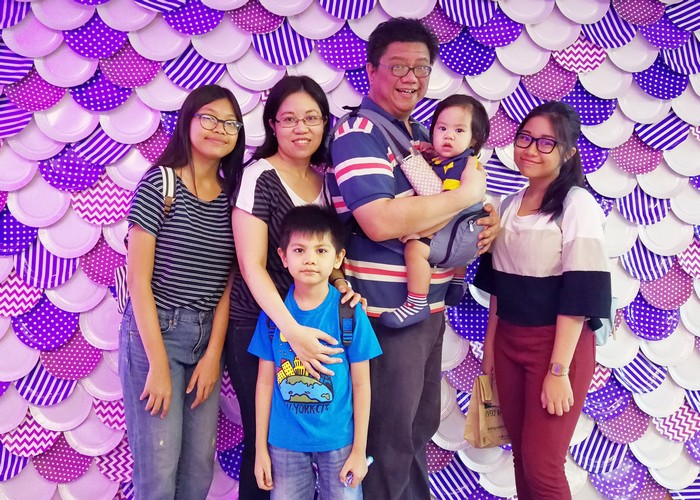 There were several interactive booths for the bloggers and media to try. There was the coin wall, the Japanese lantern installation as well as the augmented reality photobooth by Greenfield Development Corporation that we, unfortunately, were not able to try.
But I did try this ring toss game by ARC Refreshments Corp. However, I didn't win the game. Too bad!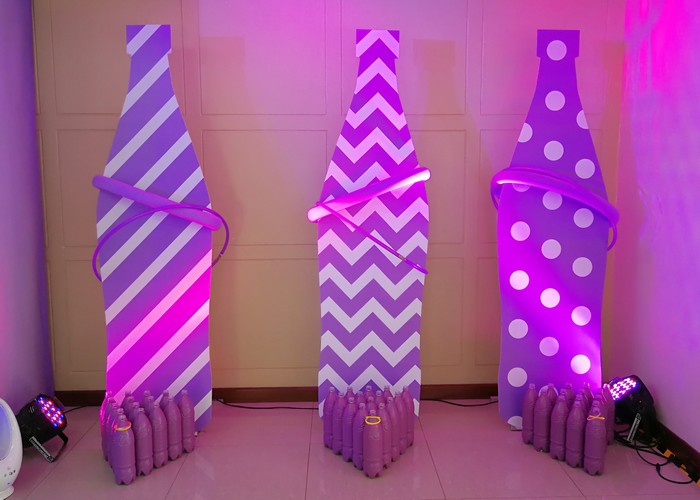 There was this really cute Hawaiian tropical booth by AJ Research and Pharma.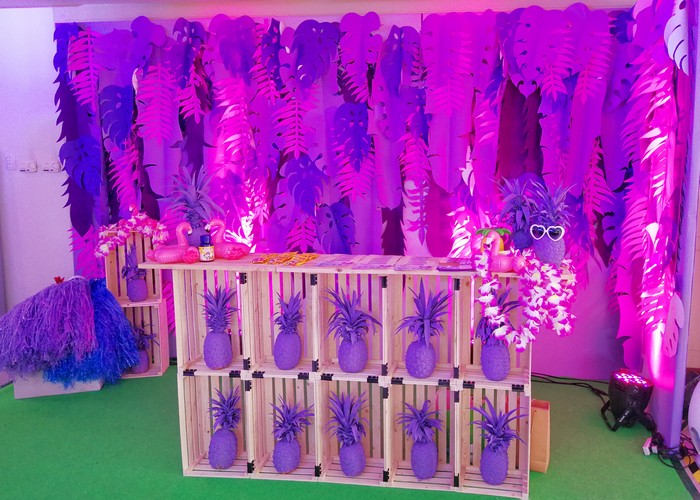 What we really enjoyed though was the giant Jenga game by CEMEX Holdings Philippines though. I think a lot of the people there were really amazed at how we were able to rock it. We only stopped when the blocks were already touching the ceiling! Actually, we enjoy playing the regular Jenga game at home so I guess, we've had a lot of practice. Haha!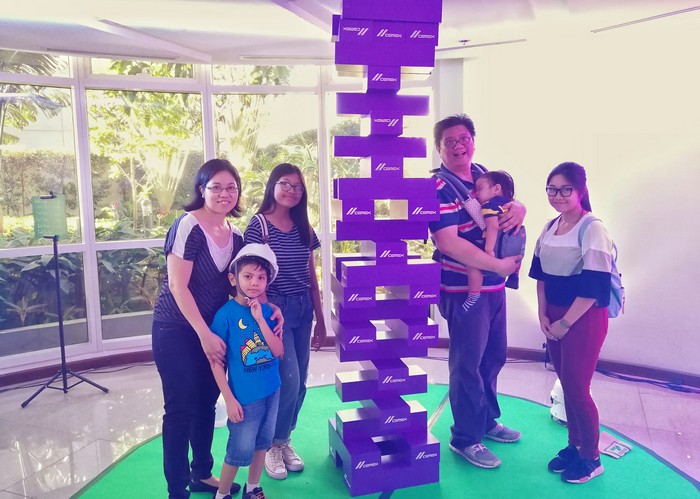 We also enjoyed tasting the delicious seafood dishes by Fisher Farms, Inc., by the way, and even got to take home a recipe book from them.
A lot of bloggers got to take home a lot of raffle prizes too. I actually won P300 at the registration when I was asked to spin a wheel! Event sponsors include Greenfield Development Corporation, Prettylooks, Fisher Farms Inc., AJ Research and Pharma, iDeal of Sweden, Blair Cosmetics, Santos Knight Frank, Seoul Skin, Asia Brewery, China Bank Savings, and Pilipinas Shell Petroleum Corporation. The grand raffle prize was a state-of-the-art bladeless fan by Multi-Mach's O-Home appliance brand.
The party was just the start though. We were informed by NGP management that they have a lot in store for bloggers and online influencers this year including workshops, other events, and the like. So, I'm really excited I'm part of their community of online influencers. I can't wait to find out what else we can look forward to!
Thanks for having us NGP! It was a blast connecting with you.
For more on #Connect2018: Festival of Stories, visit www.connectingyourstory.com and www.ngpimc.com.