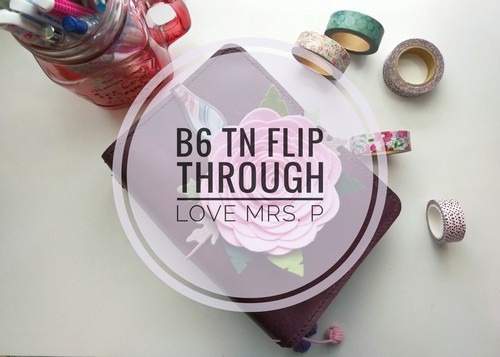 I did a thing. I switched planners! In the beginning of the year I had full intention of using my Foxy Fix Pocket travelers notebook as my planner for the whole year. After all, I love it so much and it has all the inserts I needed. However, it just got to a point where I had to find something else that would make writing in a planner more comfortable for me and my big hands. So, after much deliberation (which I will discuss in the video below), I decided to ask local travelers notebook maker, Love Mrs. P, to make me a customized B6 TN.
Here it is!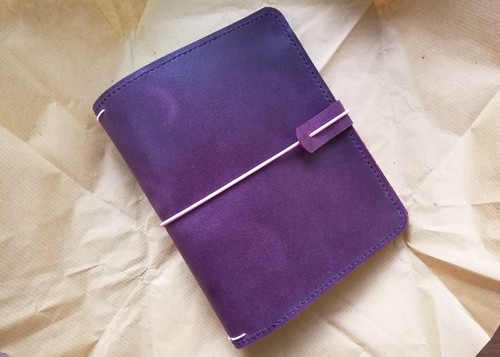 I've been wanting to have a purple TN for so long because it's my ultimate favorite color. When I asked Love Mrs. P to show me samples of purple leather, she showed me two. There was a Burgaroo one, which was pebbled and rough and then there was this Distressed Cowhide, which I ended up choosing because it was soft and floppy. In short, this leather is exactly what I wanted.
To go with the purple leather, I asked for light pink elastics and black stitching. It's just too bad I wasn't able to ask for a reinforced spine as well. The TN works fine without it but I just prefer a bit more structure on the spine.
I wanted a wide TN so I asked for six strings. I asked for secretarial pockets on both the front and back covers.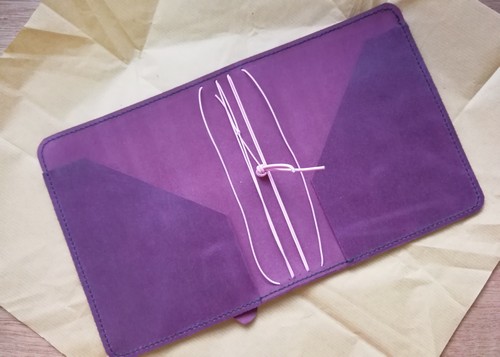 When I received the package though, I was surprised because Love Mrs. P included two plain inserts, plus a rose TN charm and a pink monkey fist knot bookmark too. I was really very happy about that, especially considering I only paid Php 1,200 for this.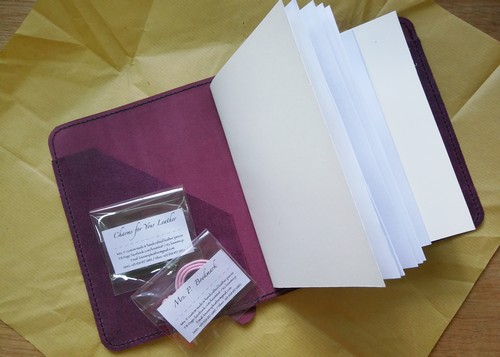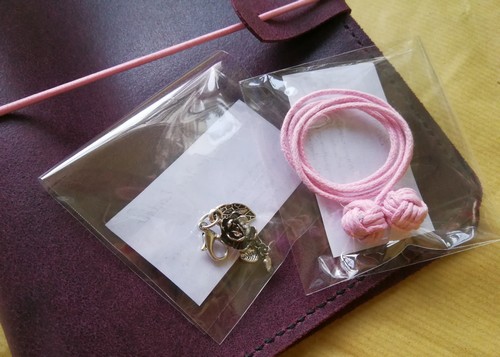 Anyway, I took my sweet time setting up this new baby and I'm finally done! I am so in love with it and looking forward to start really using it by next week.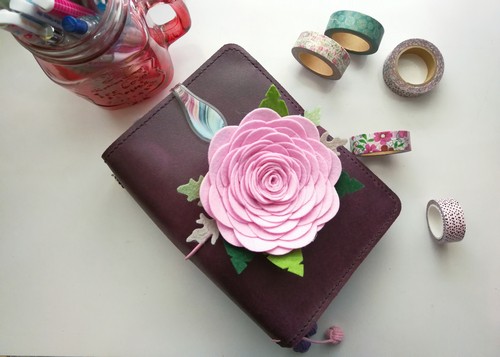 If you wish to see how I have set it up as my planner, I have just uploaded a flip through video of it on my YouTube channel. Do check it out below.
In case, you're interested to learn more about Love Mrs. P,  you can check her out on
Instagram
or see below for other ways to contact her.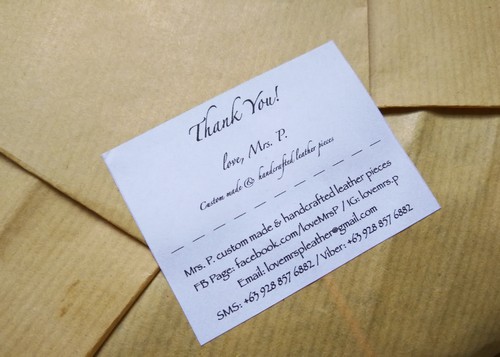 Let me know what you think of my new planner in the comments!