As a mom, I'm very careful about the products that I use on my kids, especially on my youngest, Zander, who has sensitive skin. I usually gravitate towards natural and organic products because I know that they don't contain harsh chemicals that can irritate my kids' skin. But did you know that organic alone is not enough? That's what I learned a few weeks ago at the launch event of Buds Baby Philippines at Lola's Cafe in Quezon City.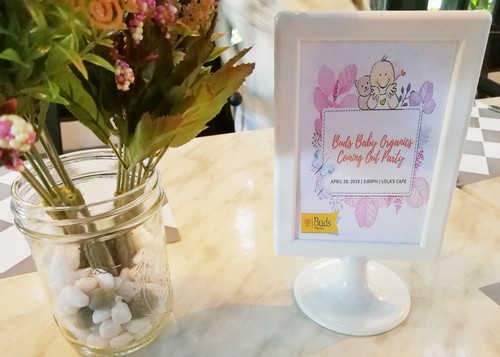 Buds Organics is a Malaysian brand of organic personal care products for babies, toddlers and children that include a line-up of shampoos, skincare lotions, organic oils and toothpaste gels. Buds Organics also has mommy products like breast massage oil, nursing salve and soothing belly cream. These products are all certified organic by ECOCERT in France.
Organic Certification
The key phrase here is "certified organic". I learned that although there are many baby brands out there that claim that their products are natural and organic, it doesn't necessarily mean that it's true. This is because no one governs the words "natural" and "organic". So, how do we know their claims are true then, right?
The only way to know if products are natural and organic is by way of a certification from organic certification bodies like ECOCERT. ECOCERT conducts inspections in over 80 countries, making it one of the largest organic certification organizations in the world. They require that 95% of the ingredients used in any product be of natural origin and have extremely strict restrictions on what is allowed in the remaining 5%. For a product to be certified organic, 95% of the ingredients must be of certified organic origin AND a minimum of 10% of the total product must be organic.
So moms and dads, we really should be very careful about reading the label on baby products before we use them on our kids!
Buds Baby Products
I was happy to learn that Buds Baby finds this important as well and so they chose to be certified by ECOCERT. In fact, it is the only certified organic baby skin care brand in the Philippines. All of its products have gone through safety assessment in the UK in accordance to EU standards. They have no harmful chemicals and GMO (genetically modified organism) ingredients. Each product is environment-friendly and made from safe, mild, effective, and the highest quality organic and natural ingredients.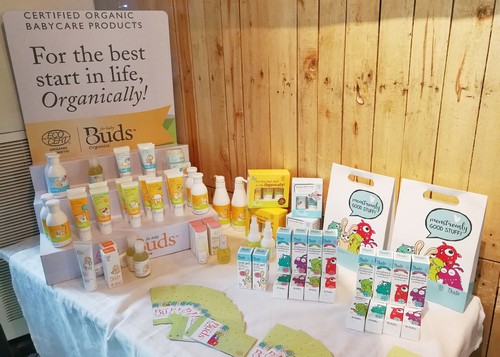 Buds Baby also has the largest range of certified organic baby skin care products in the world including the following:
Buds Everyday Organics (BEO)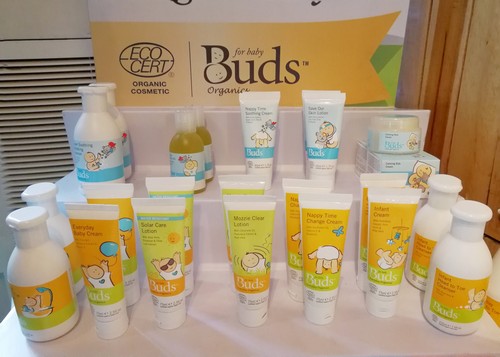 This is a full line of effective and protective products to meet baby's needs, developed for daily use. This includes cleansers creams, diaper rash, lotions, sunscreen and more.
Buds Soothing Organics (BSO)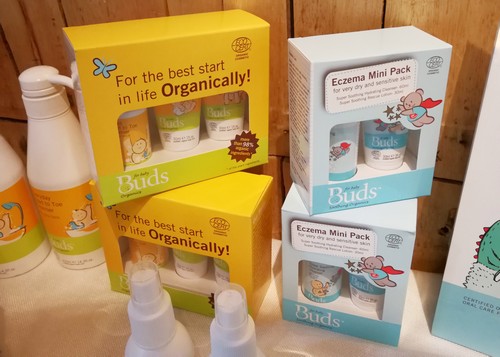 This line is what I'm most excited about because our Zander has bouts of eczema. This line was developed to meet the needs of babies with severe dry skin, eczema, and other problems like nappy rash, insect bites, small cuts and wounds, cradle cap, and tummy discomfort among others.
I'm so glad that their eczema care products are steroid-free. A lot of the products available in the market these days have steroids and I don't want that for my baby as much as possible.
Buds Cherished Organics (BCO)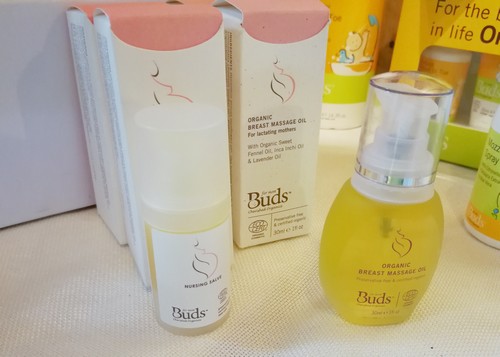 This is the premium organic skin care line for moms and babies. The products include breast massage oil, nursing salve and belly cream for moms. I could definitely use these!
Buds Oral Care Organics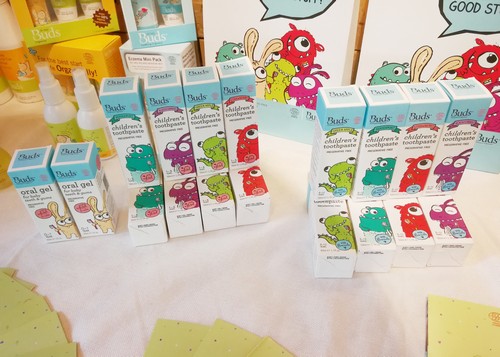 This line features a toothpaste for every stage of a child's development from 1 to 12 years old.
Buds for Kids
This line of basic skincare products are meant for kids 3 years old and above.
Buds Household Eco – Powered by Nature
Aside from skincare, they also have an ECOCERT certified natural detergent, plus fabric softeners, bottle and utensil cleaner, and floor cleaner.
I'm excited to explore the Buds Baby range of products! If you wish to learn more about them, you can visit www.budsbaby.ph or follow them on Facebook and Instagram.
But wait, there's more!
If you wish to purchase Buds Baby products, you can get a discount! Buds Baby Philippines has so generously given me a promo code that you readers of mine can use.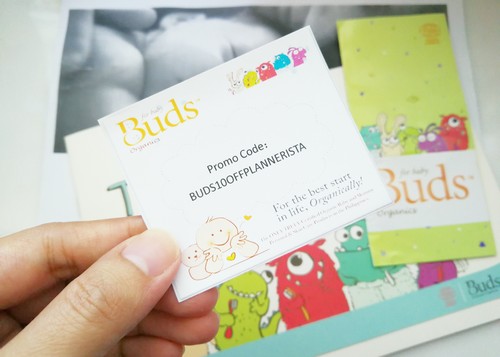 Just use the code BUDS10OFFPLANNERISTA to get a discount on your purchase on the site.
So, what are you waiting for? Check out Buds Baby now!