Our kids have their own favorite apps on their gadgets. Of course, their dad and I regulate all the apps that they use and make sure that they are age-appropriate and safe for them. Well, we recently discovered one that is definitely made for kids and that is the Star Dino Story Book app by Star Margarine.
I grew up with Star Margarine in our house. I love it on toasted bread but we also sometimes used it on rice. Star Margarine has always been known as something that helps keep kids healthy, strong, and taller too! It consists of Vitamins A, B, D and E as well Iodine. So it's not really a surprise that it's still a staple in a lot of Filipino households these days. The only difference is that there are a lot more Star Margarine flavors now including Chocolate, Strawberry, Garlic, Caramel, Vanilla, Sweet Blend and of course, the Classic one.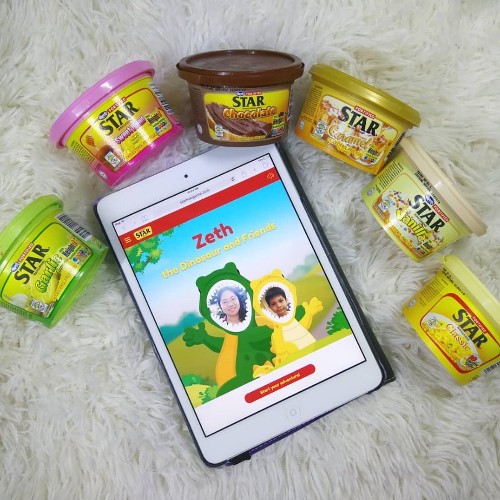 Anyway, Star Margarine recently came up with a new web app called the Star Dino Story Book and my son, Ziggy (That's his nickname, by the way. His real name is Zeth, which is what we used on the app.) and I were able to try it. It allows your child to star in his or her own fun adventures. We first had to go to StarMargarine.com/login and created our account. You can do so using your email address or via Facebook.
Then we each had to type our names and upload our photos. Here's how it will turn out. It's like a cover of your own personalized story book. Cool, right!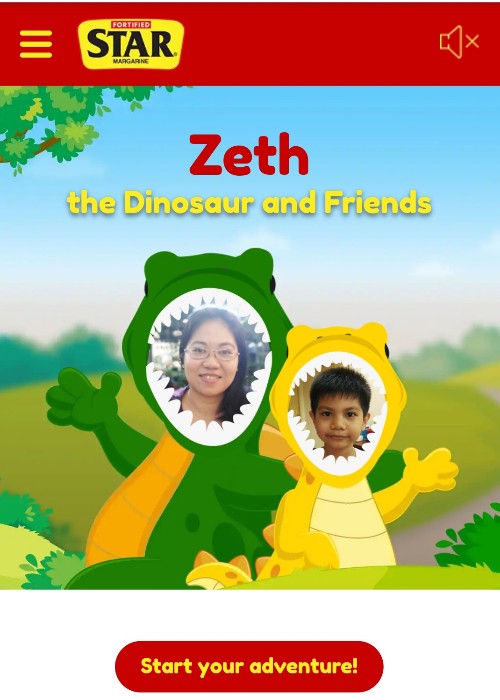 After that, it was time to try on the different adventures. There were four in total – Coaster Hills Adventure, Cheer Valley, Boulder Bridge, and Hero Canyons. We tried them all of course. The stories are very short ones but feature different stories where kids are able to go on fun adventures with the help of Star Margarine which keeps them healthy and strong.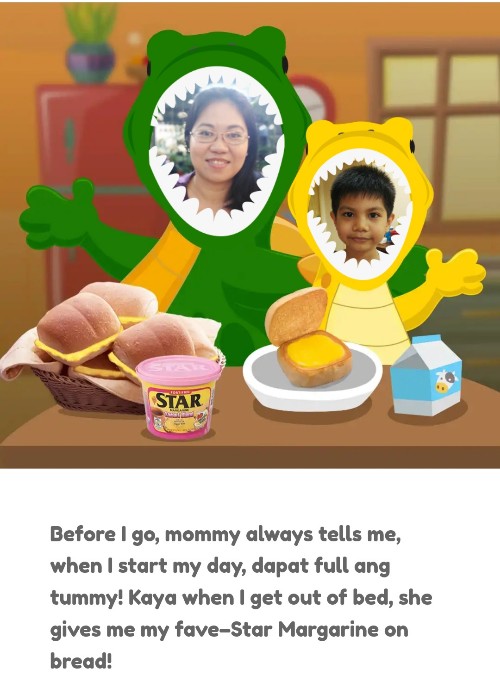 Here's Ziggy in one of the scenes on Coaster Hills.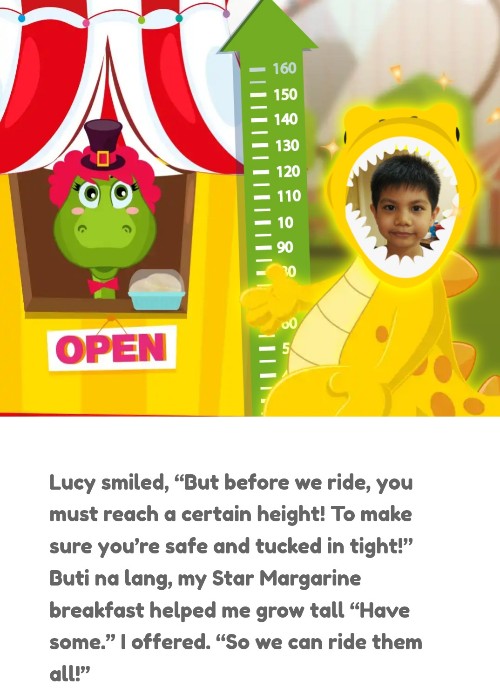 Here's another one from Hero Canyons.
Then, here's a scene from Boulder Bridge.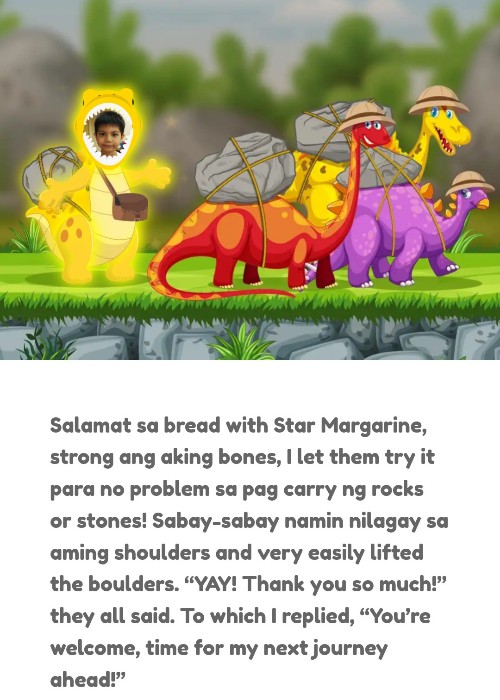 When you and your child are done with each adventure, it will automatically be saved on the app. Then when all four adventures are done, you will have the option to rearrange the sequence of the adventures as you want them to appear before sharing them on social media. You can share it via Facebook on Twitter. We chose to share ours on Facebook.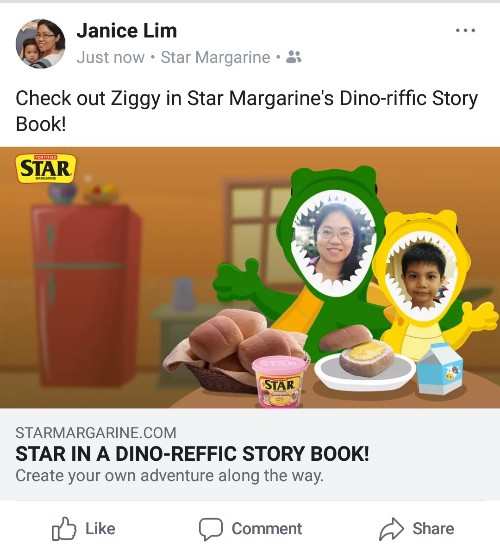 I like that the app was really very simple and easy to use. It's also very kid-friendly. It was really fun for my son because he loved being the star of his own story books. We even showed the story books to our two-year-old, Zander, and he was amazed seeing his mom and brother on the app! He kept on pointing to our dino characters and even kissed them. Haha!
Try out the app too! Your kids will enjoy their own #MyStarKidAdventure. For more info, follow Star Margarine on Facebook.