I LOVE Christmas! In fact, it's my favorite time of the year. I love all the lights, decorations, parties, Noche Buena,  Christmas eve mass, and all the traditions that we do as a family.
I have to admit though that Christmas can also trigger my anxiety. That's because I always try to do everything I can to make it a truly happy time for our blended family, especially since we're not complete all the time. I prepare fun activities we can do together. I look for places we can visit and enjoy. I try to shop for gifts that I'm sure they will love. The problem is that this often leaves me feeling exhausted and disappointed especially when things don't go exactly how I planned them. This gives me the Christmas blues.
But do you know what helps me get out of this funk though? Taking a break to remind myself what Christmas truly means – the birth of Christ. It means enjoying the time spent with our family celebrating this joyous occasion, no matter what we end up doing. And most of the time, I'm reminded of these things when I receive hugs from my hubby and kids.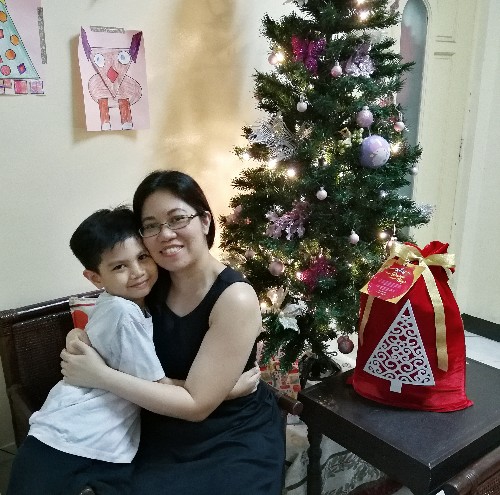 I love hugs! Hugs are a big deal to me. Whenever I get anxiety attacks, my hubby's presence and his bear hugs are the ones that calm me down.  He hugs me real tight it literally takes my breath away. I guess it's true when people say that sometimes all you need is a hug from the right person to melt all your stress away.
This Christmas, why don't you do just that? #Spread100Hugs to the people who matter to you. With the warmth and magic of your embrace, I'm sure they will appreciate knowing that you care. Plus, your hugs just might make them feel good too. But you can make your hugs even more long lasting and meaningful. How? By making sure you smell good!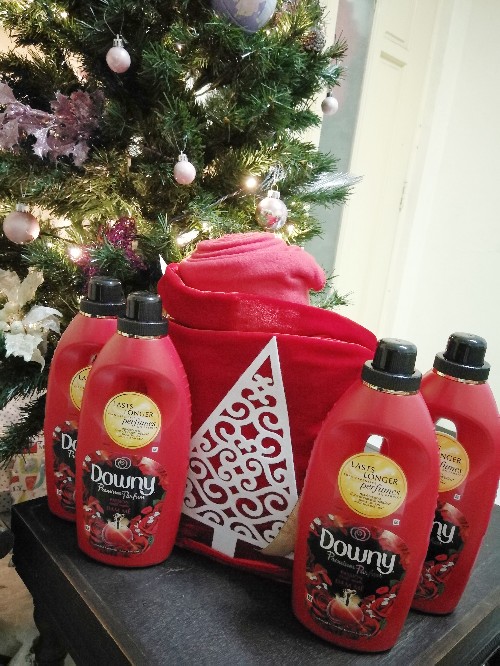 With the Downy Parfum Collection, you can make sure all your clothes will have a long lasting fresh scent, making you smell great too. Now you can be more confident in giving hugs to your loved ones.
This is exactly what Miss Universe and Hug Ambassadress, Pia Wurtzbach, did when she went around the metro to #Spread100Hugs. Also, in case you guys haven't seen it yet, do visit the first ever hug-activated Downy Scented Christmas Tree installation at the Eastwood Mall up until December 26, 2018. Don't miss this opportunity!
For more information, follow Downy Philippines on Facebook and Instagram.