Hello guys! I am finally back from my blogging hiatus. It was not intentional but life got in the way, including the fact that my mom recently suffered a stroke and was hospitalized (she's doing better and now back at home).
Anyway, I was also waiting for my March Doodle Box to arrive so I can show it to you. If you don't know what that is, let me tell you all about it.
Doodle Box by Kinleigh's Doodles
A Doodle Box is a monthly subscription box full of stationery and other planning and crafting materials. It's from Kinleigh's Doodles, a business located in the USA. Recently though, Kinleigh's Doodles merged with Planning for Better, another planner-related business, and formed an umbrella company called Better Over Perfect. So all their products combined can now be found on their website, www.betteroverperfect.com.
There are staple products that can be found on every Doodle Box but the owners, Hannah and Erika, make sure they add new stuff each month as well. If you want to see a list of products included in the Doodle Box, click here.
Let me show you though what's included in the March 2019 Doodle Box.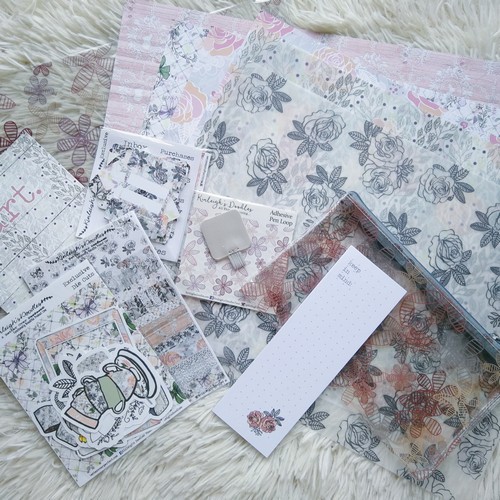 As you can see there's so much included in the box. I received the following:
Pencil case
Notepad
Sticker kit
Die cut set
Dashboard
1 pc acetate
2 pcs vellum
6 pcs cardstock with back-to-back printing
Adhesive pen loop
Tabs with labels
I filmed an unboxing video of the March Doodle Box, which you can see below. Do watch it if you want to see a better view of each item.
Of course during the past few weeks I've been using some of them items already in my planner. Let me show you how I've used them so far.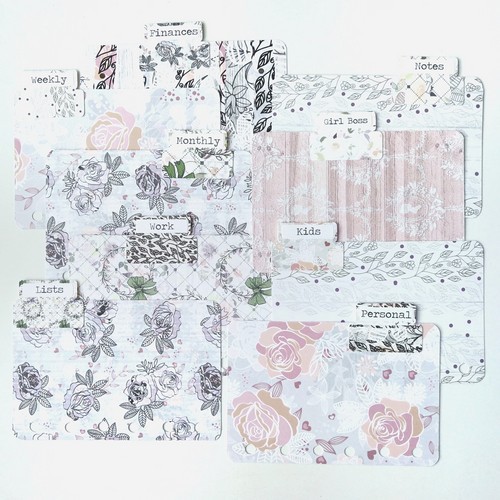 I made new dividers for my Filofax using the different cardstocks. Of course I used the tabs and labels as well. Here's a closer look at the tabs.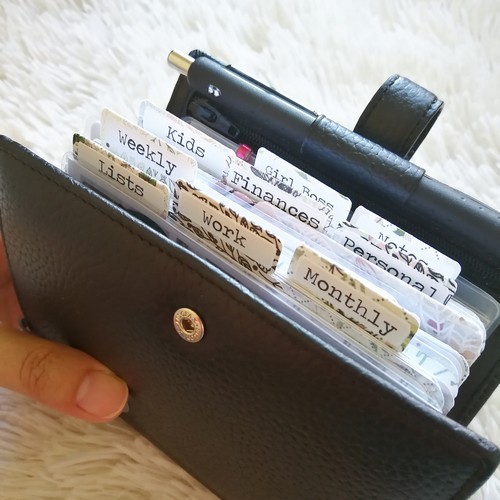 I also used some of the cardstock to make a sticker storage folder for my planner. The folder can actually be opened up (although you can't see it on the photos below) and has 4 pockets to put stickers in.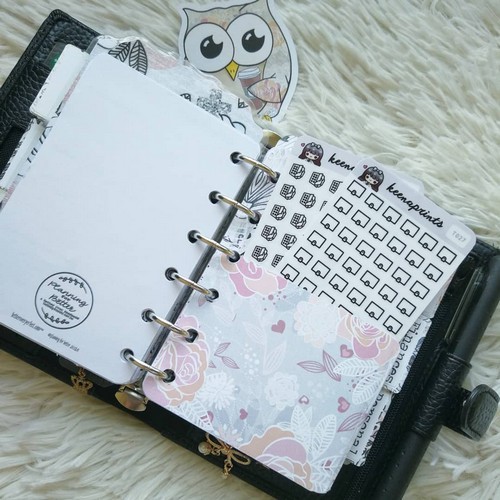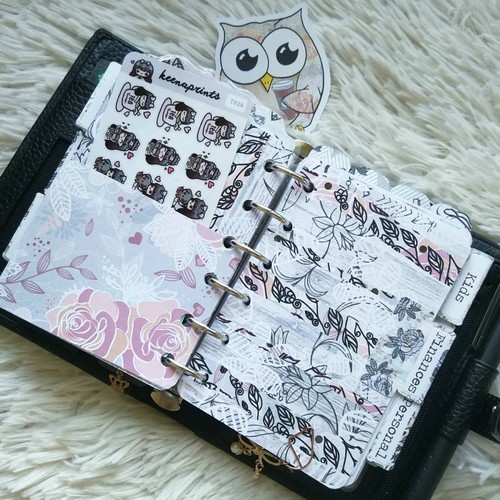 For my actual planning pages, I also used the sticker kit already.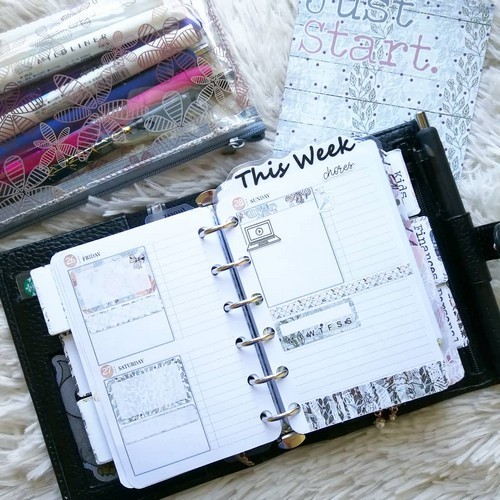 And as you can see on these last two photos, I'm also using the pencil case. It has my favorite Papermate Inkjoy pens and Mildliner highlighters.
Although I've been stalking Kinleigh's Doodles since last year this was actually my first ever Doodle Box. I can now say that I am super happy with it. I especially love their designs because they're just so pretty. They're exactly the kind of aesthetic that pretty much describes my style.
Also, I am so happy that each Doodle Box also comes with digital files of the die cuts, the cardstock plus other freebies. These get emailed to you at the beginning of the month of the box you subscribed to. I super appreciate this because the box takes about 3 weeks to arrive here in Manila. While waiting for it, at least I already have the digital files to play with.
The digital freebie for March was this printable with the KD character, Oliver. I just manipulated the file to add the "This Week" label on top and sized the file down to fit my planner. I then printed, cut and laminated it to make my own page marker. Cute, right?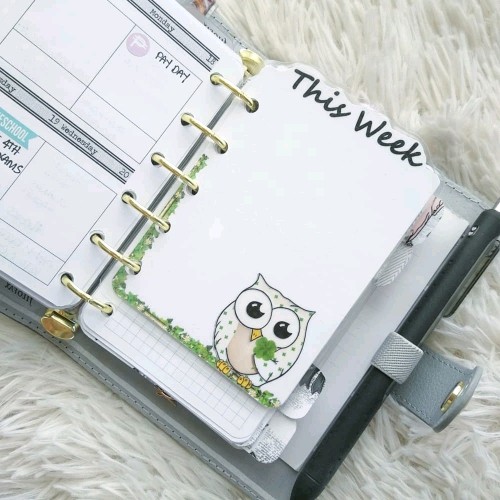 Each Doodle Box costs $29.99 plus shipping but the value of what you get is actually over $80. So it's definitely super worth it!
If you're interested to subscribe to the Doodle Box, just click here. You won't regret it! Don't forget to indicate that I sent you.
Get a discount!
Take note that sometimes there are extras of some of the Doodle Box items that the store sells individually. Just check the shop for them. You can save money if you use my code: mommyplanneristaplans to get a 15% discount on your purchases. This can be used storewide except for subscriptions.
Let me know if you guys have tried the Doodle Box and what you like about it. Happy planning!