Last year, I shared how we inject Christmas in our homeschool. This year, I decided to do some things differently and so I'm sharing our Christmas School activities with you in case you're also looking for ideas.
Several weeks ago, I was searching for Christmas crafts online when I chanced upon articles about Christmas schooling from other homeschool moms abroad. It's basically about taking a break from your regular homeschool activities to focus on Advent and the reason for the season – Jesus.
I thought it was a great idea so I decided to do the same. I wanted to finish up with our planned homeschool lessons for December though and so we were only officially able to start Christmas schooling today. However, there were some activities we already started on the first week of December.
Here are the activities we're doing for Christmas school this year.
Christmas Morning Basket
I have been changing out the contents of our morning basket every few weeks. For Christmas, I included Christmas books, of course, to add to our Bible. Here's a photo.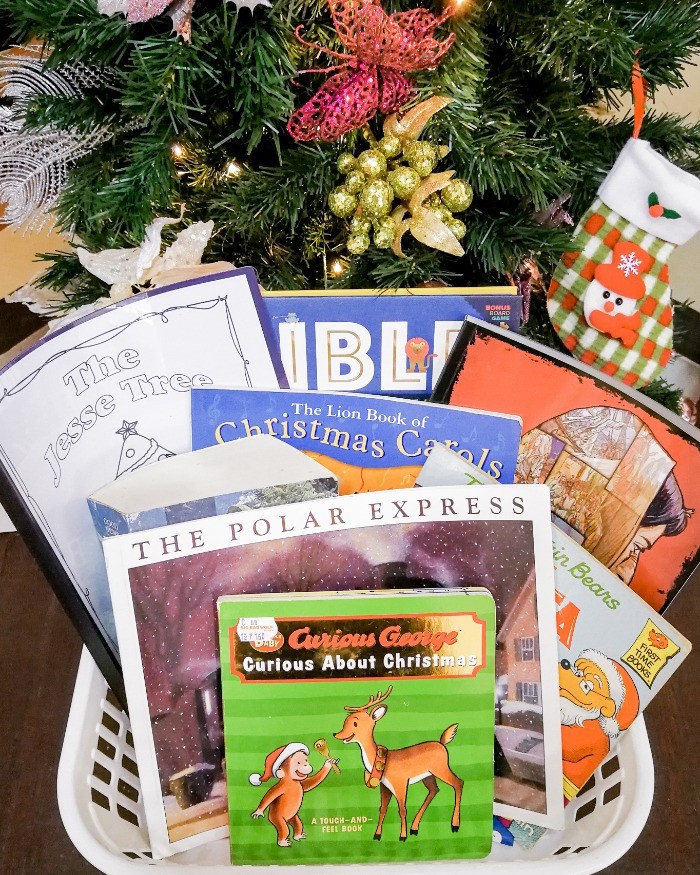 These are not the only books we'll be reading though. I have a few more ebooks on my Kindle. We prefer holding real books over ebooks though. Reading aloud to my kids is something I do often and both of my boys really enjoy it especially when they involve Christmas stories.
Jesse Tree
I discovered what the Jesse Tree is all about only last month just in time for us to start it in December. I found this amazing free resource from Confessions of a Homeschooler and it has everything you need.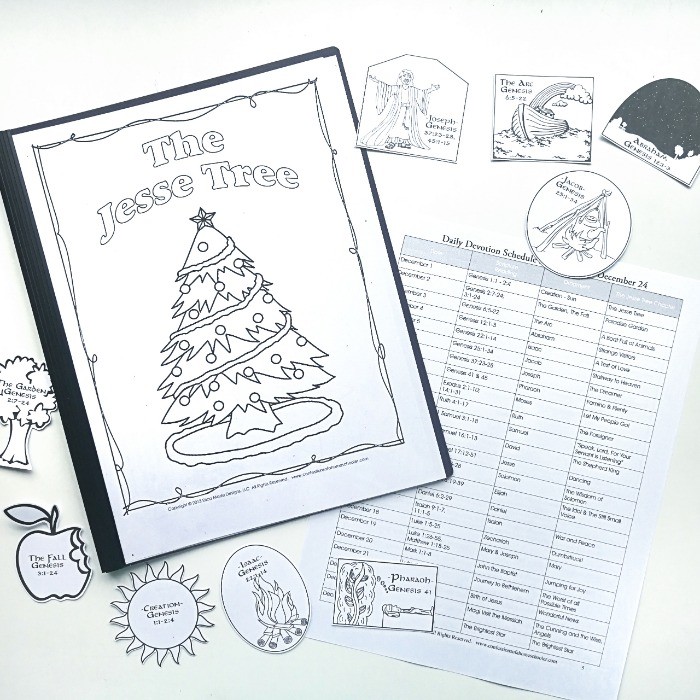 The resource includes an explanation on what the Jesse Tree is an how to do the activity. It has a list of the daily passages you need to read and the corresponding ornaments to place on your tree. The ornaments are printable and come in both colored and black and white versions. There's also a suggested list of addional reading from a book called The Jesse Chapter but I chose not to do that for this year because I didn't have time anymore to look for the book.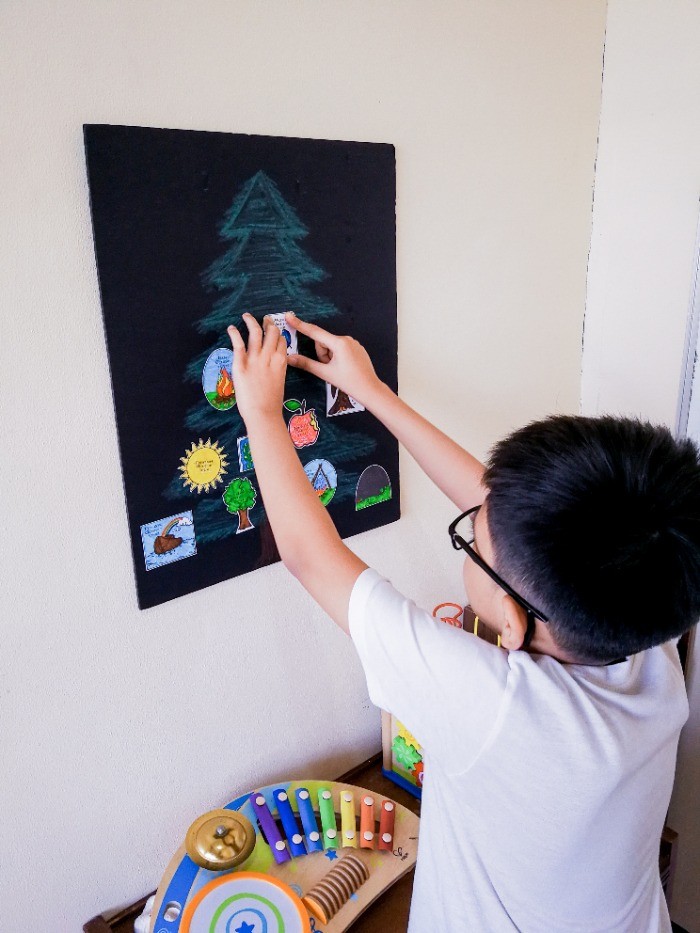 Anyway, I chose to print the ornaments in black and white so that my son, Ziggy, can color them on his own. He enjoys doing this while I'm reading the passage for the day. Since I also had no time to buy a tree for this activity, I just chose to draw one on a board that we already had at home. Our youngest, Zander, is still too young to understand what it is because he's only 3 years old, but he enjoys looking at the tree and pointing at the ornaments he can recognize. Overall, it's just an amazing activity to do to teach kids about God's love for us, about some very important people in the Bible, and most of all about Jesus.
Polar Express Unit Study
This is something I was very excited about because I truly enjoy unit studies. You can learn about so many different topics from just one central theme.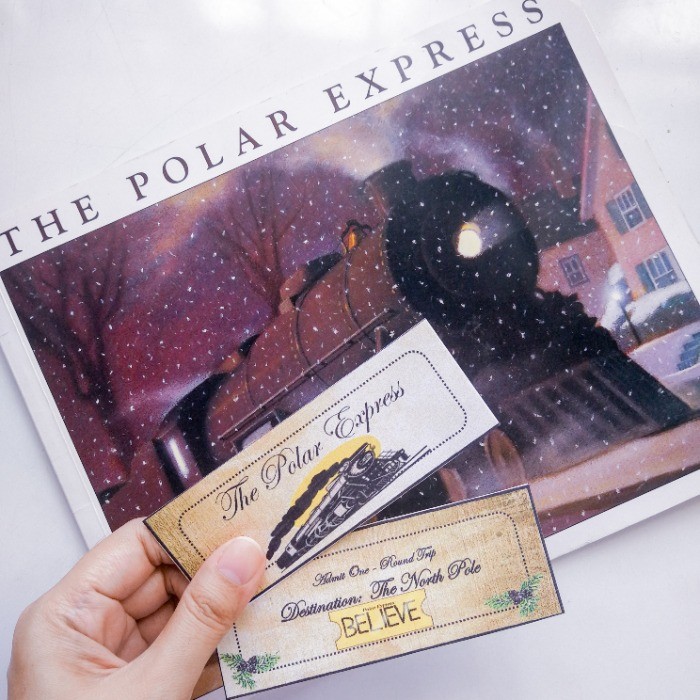 We started our Polar Express unit study today. Thankfully, there are a lot of resources available online. I just needed to buy the actual Polar Express book. Then when it's time to watch the movie version, all we need to do is go on Netflix.
Among all the resources I found, I decided on this amazing bundle of activities I found from Mary Lou Cheney on TeachersPayTeachers.com. It has worksheets and fun activities.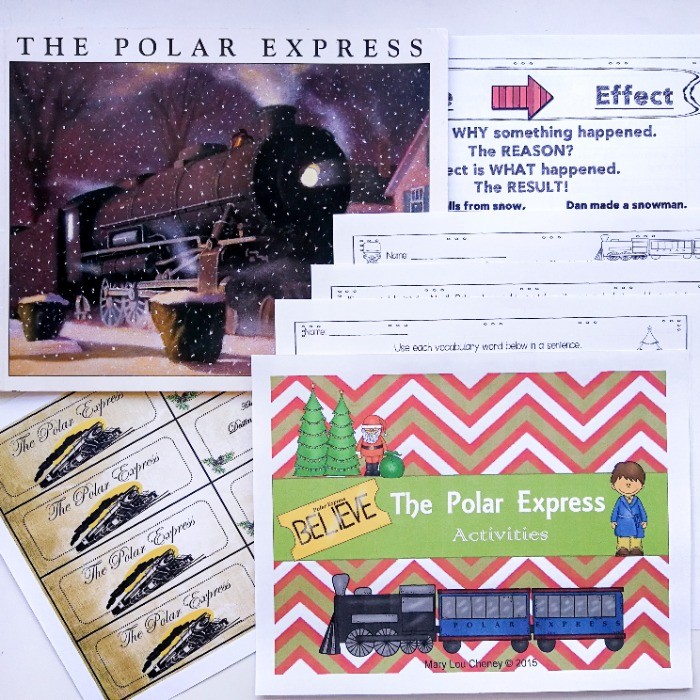 We're also using this awesome Polar Express unit study guide from Pam Cloar that I got from Homeschoolshare.com. It lists down and explains all the topics you can discuss, broken down into different subjects. For geography, we'll be learning about the North Pole and the Arctic. For Science, we'll be learning about biomes and arctic animals. There are also activities for language arts and math too among others. Plus, there are printables for a lapbook too! So exciting!
I super love the combination of these two resources I found.
Christmas Carols
Like last year, we've also been learning more Christmas songs this year. We are still using this book of Christmas carols. However, I've also been teaching my kids some Filipino carols too. I teach them one new song each week.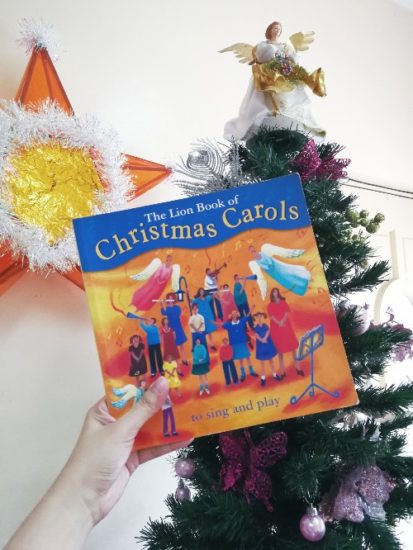 So far, we're really enjoying Christmas school this year. I'm actually already planning on how to improve it next year. I want our Christmas school to be longer so next year I will strive to start by the first day of December.
How about you guys? Do you do Christmas schooling too? Comment below and let me know if you're doing any Christmas activities with your kids this year.
If you're interested to see more of what we do in our homeschool, do connect with me on my main Instagram account. I share a lot there!