As you can probably guess from my surname, I come from a family with Chinese blood. To be specific, my dad's father was Chinese-Filipino while his mom was Spanish-Filipino. My mom's family, on the other hand, is Filipino. That made my childhood quite interesting because I grew up exposed to a mix of three cultures.
While I would mostly identify as Filipino, having been born and raised here, there's a lot about the Chinese culture that shaped our family life. I would remember frequent trips to Binondo with my dad because their family businesses were there. He would take me to Ongpin. We'd try all sorts of authentic Chinese food. We'd receive ang pao during special occasions. There's always tikoy especially during Chinese New Year.
Those are all memories that I treasure and I wish to impart at least some of those experiences to my kids. With that said, I teach my kids certain aspects of Chinese culture every so often. Now, that the Chinese New Year is happening tomorrow, I decided to put together a short DIY Chinese New Year unit study for them.
Our Chinese New Year Unit Study
I decided to share with you what we're using this year in case you need them in your homeschool too. I found most of our resources online. Most of them are FREE too. They're composed of books as well as worksheets and activities.
E-Books:
I usually try to find actual books for our homeschool but in this case, I opted for e-books instead because they were easier to find that way. I linked where I found them on Amazon in case you want to check them out.
Celebrating Chinese New Year: A Rich Tradition by Rachel Zang (Kindle version)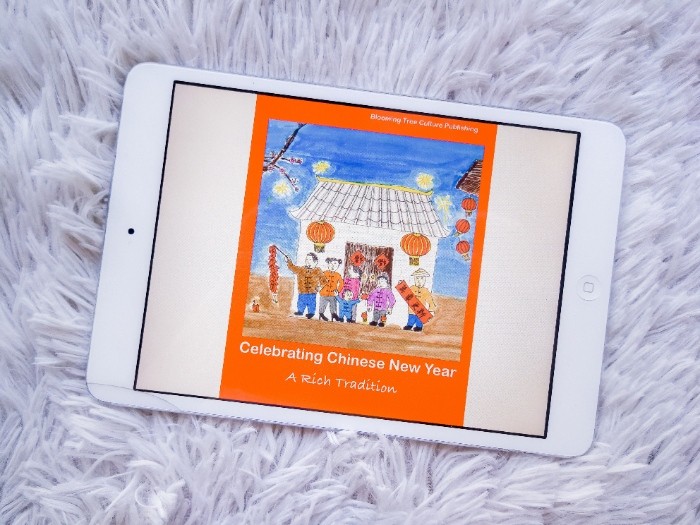 I love this book because it gives a simple but informative explanation on the traditions involved in celebrating the Chinese New Year. The book is very colorful too which kids can really appreciate.
The Fateful Race: The Story of Chinese Zodiac Animals (Kindle Version)
This is my son, Ziggy's favorite. It tells the famouse tale on how the Chinese Zodiac Calendar started with an animal race. It's a short book but the story is fun and the illustrations are really nice.
Chinese New Year with Nathaniel by Charlotte Edwards – Zhang (Kindle Version)
It's a true short story of how Nathaniel, a five-year-old Chinese-American boy, celebrates Chinese New Year with his family. It's interesting because it features actual photos of Nathaniel and his family.
Worksheets and Activities:
There are so many free resources online when it comes to Chinese New Year worksheets and activities. Here are what I decided to use this year. Again, all of them are FREE.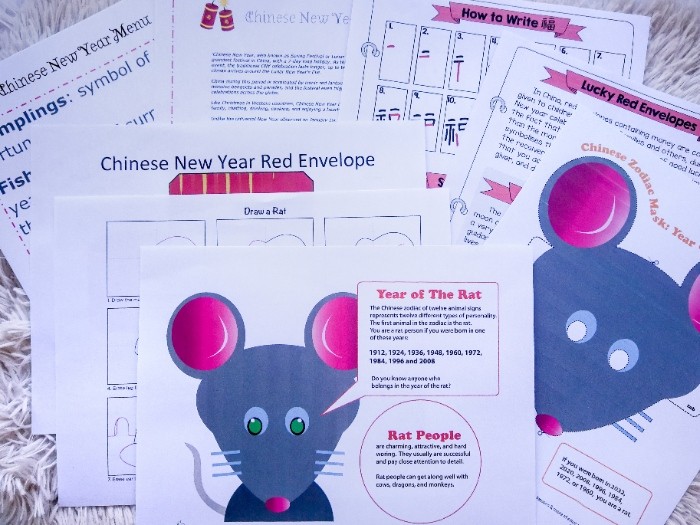 Chinese New Year Activity Pack by Salthouse Prairie
This resource gives a great background about Chinese New Year including information about the zodiac and several worksheets for your kids.
2020 Chinese New Year Write and Draw by Pursuit of Joyful Learning
This is a really fun activity pack that gives an explanation on the Chinese zodiac calendar, as well as what the Lucky Red envelopes are for and what the Chinese Good Luck symbol is. Your child gets to learn how to write the good luck symbol in Chinese and also how to draw a rat.
Chinese Zodiac Mask: Year of the Rat by Education.com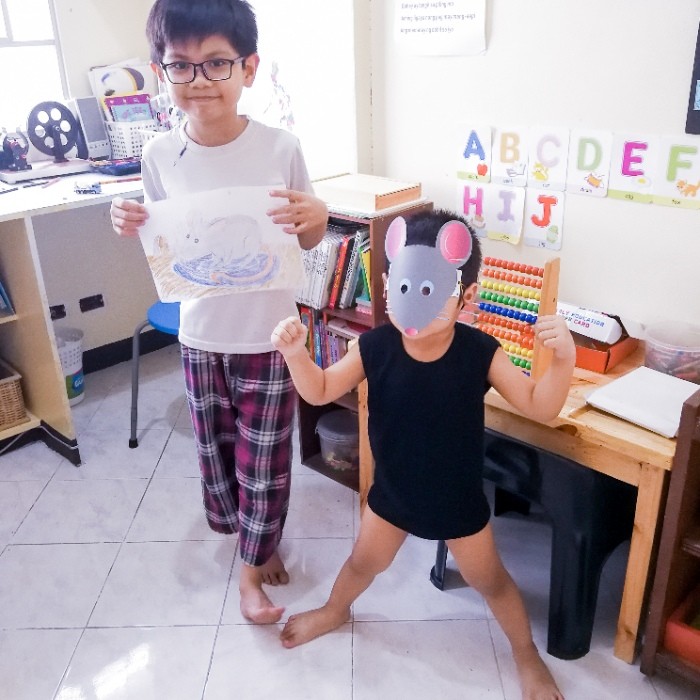 This is a printable rat mask that is easy to cut and use.
Chinese New Year Red Envelope by Innovative Teacher
This is a one-page printable of a Chinese New Year red envelope that you and your kids can print, cut, and use to give money to family and friends.
How to Draw A Rat by ArtProjectforKids.Org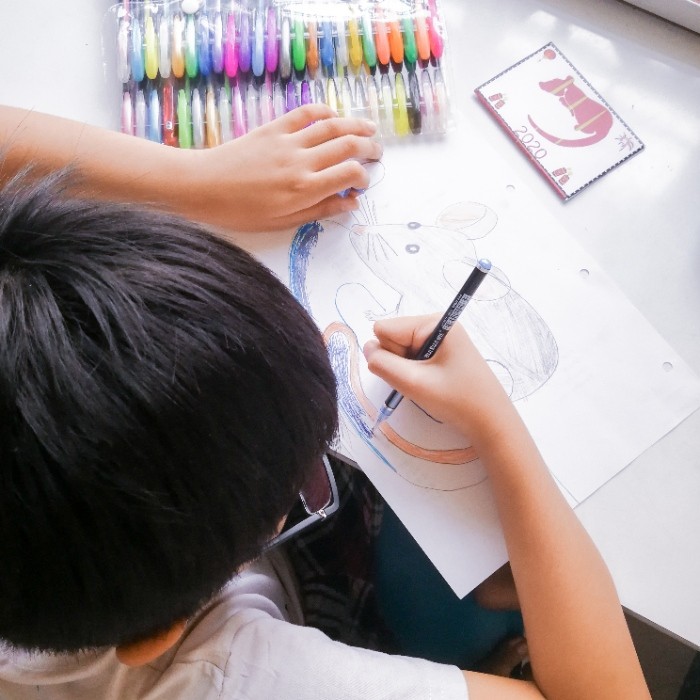 This is an easy-to-follow step-by-step tutorial on how to draw a rat. I really love this one because I'm not good with drawing.
My Chinese Zodiac Animal by Education.com
This is a unit study that teaches the kids about the Chinese Zodiac Calendar. I love that it comes with an explanation for each zodiac animal and what characteristics they possess.
Aside from this, I try to incorporate actual Chinese New Year experiences as well. Last year, we went to a Chinese New Year display at the Bonifacio High Street and ate Chinese Food at Tim Ho Wan. We also try to buy my favorite tikoy.
I hope that these resources will also help you teach your kids about Chinese New Year. Gong hei fat choy!!!!