These past few months in our homeschool, we did a space science unit study. My son, Ziggy, and I were really excited going into it because he loves anything space.
I initially wanted to purchase a ready-made space science curriculum but eventually decided to DIY our own because I found a lot of reliable sources on the Internet. I was also able to find a lot of ideas for fun space science activities. I'm sharing them all with you now because I know that a lot of us are quarantined at home with our kids due to the ongoing Corona Virus pandemic.
I will link all of my sources for the following activities so that you can all check out the instructions and list of materials needed. Just click the titles to go to the links.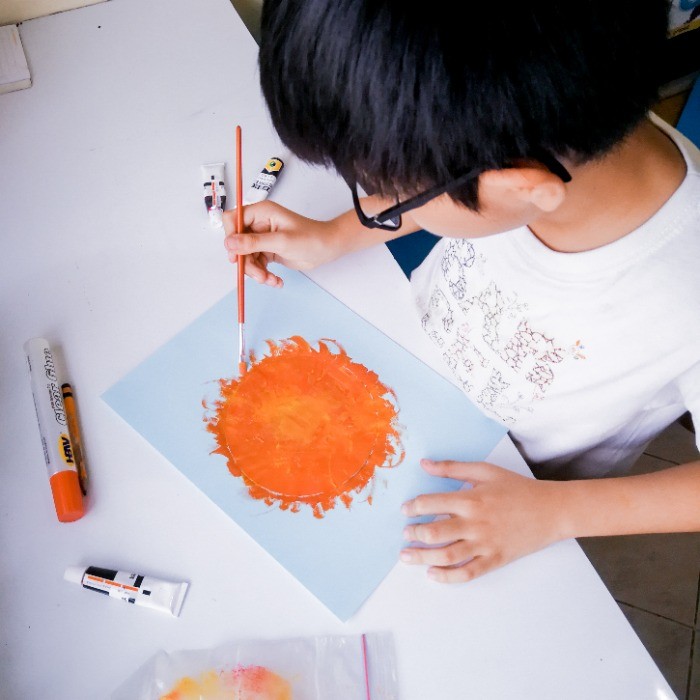 One of the first topics we tackled was the sun. I wanted us to do an art project about the sun that was fun and easy but also mess-free. Thankfully, I found this activity from the blog 123homeschool4me.com. I loved how simple it was but also really fun because it involved paint! Promise, it is still mess-free even if you're using paint. This is great even for younger kids.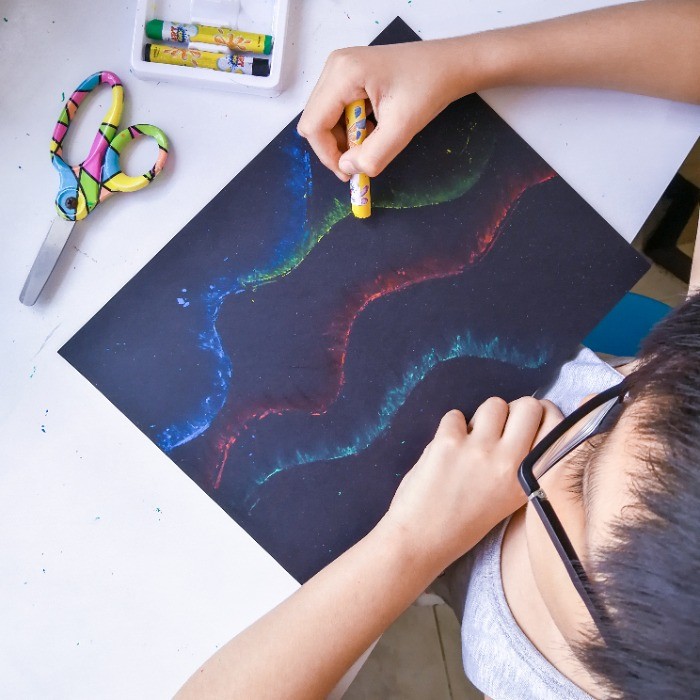 Did you know that NASA has a website especially for kids? It's called Space Place and it was such an awesome find. I used it as our main resource and got a lot of our activities there including this art project about auroras. It's also very simple and doesn't require a lot of materials.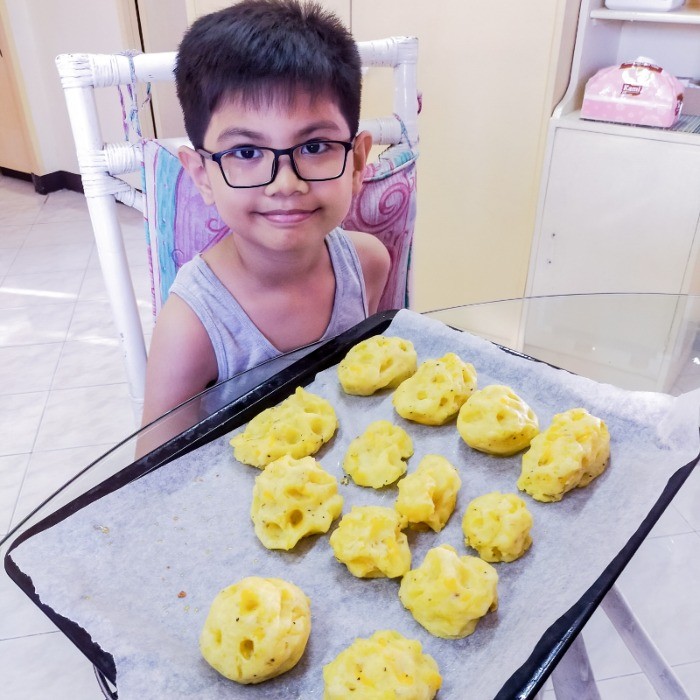 Who doesn't love projects that you can also eat? We cooked these edible asteroids when we were learning about the difference between an asteroid, comet, and meteor. They're basically just mashed potatoes that you bake afterwards but one thing I loved about this recipe is that it includes cheese. The asteroids were so yummy! We decided to add cheese on our mashed potatoes from then on.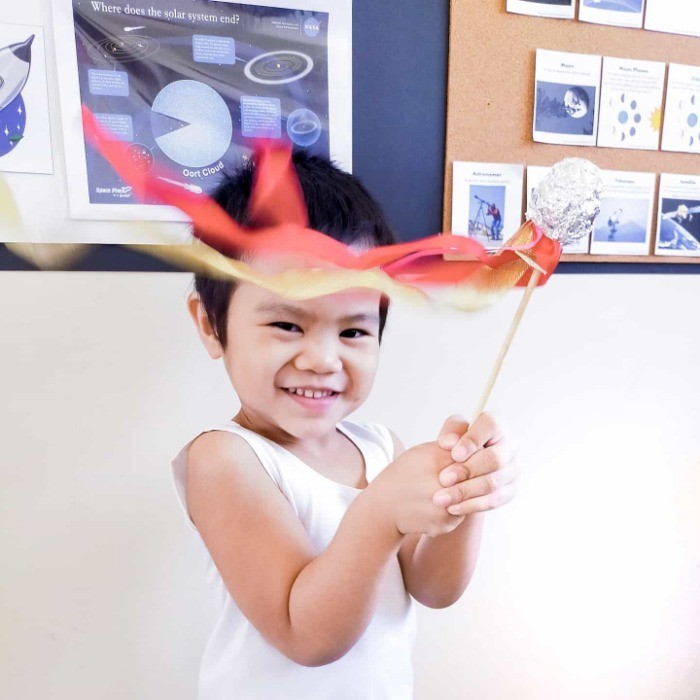 This is one activity that even my three-year-old, Zander, was so excited to do. It requires only four types of materials and is so easy to do. We ended up making two – one for Ziggy and one for Zander. The boys are still playing with their comets until now.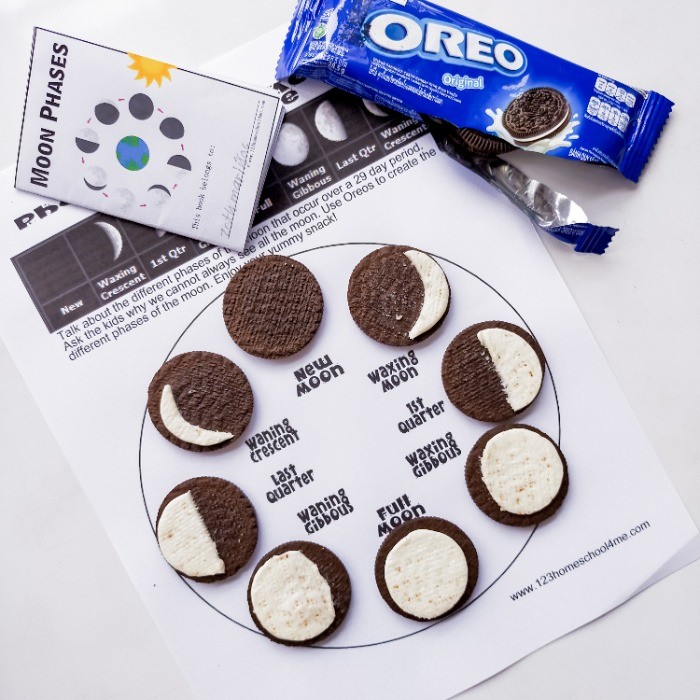 Among all the space science activities that I planned on doing, this was the one I was most excited about because – OREOS!!! There are a lot of Oreo moon phases activities on the Internet but I chose the one from 123homeschool4me.com because it was part of an entire Moon Unit Study. It includes a printable moon phases booklet, worksheets, and this guide for doing the Oreo moon phases. You bet we all enjoyed eating the Oreos afterwards.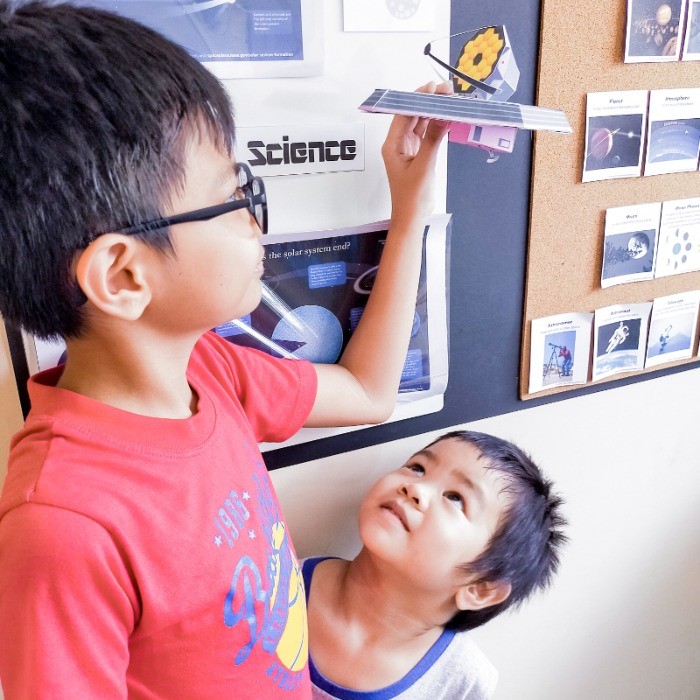 Ziggy and I initially wanted to create our own space ship. However, that changed when we found out about the James Webb Space Telescope. Set to launch in 2021, this telescope is actually the largest and most complex space telescope ever made. We watched a video about it and were amazed! We were even more thrilled to find a printable model of it that we built ourselves.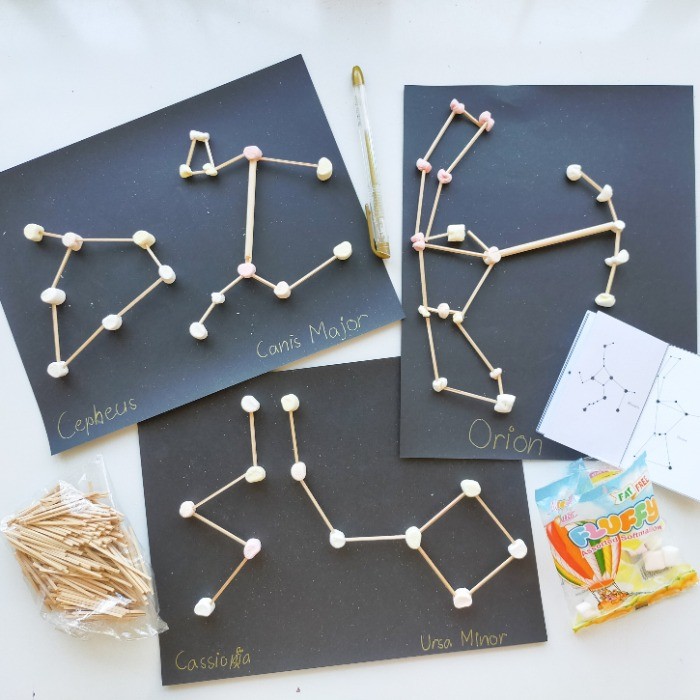 This was the last space science project we did. We were super excited about it (again!) because it involved marshmallows. (Yes, we love to eat!) We used the constellations mini book by 123homeschool4me.com as a guide for this. All we used were some mini marshmallows, toothpicks, and sparkly black paper for the background. It was tricky making some of the constellations but Ziggy and I still had fun. Zander was just excited about eating them after. Haha!
There you go! There are a whole lot more space science activity ideas available online but I hope that these will help you get started.
For more of our homeschool journey, follow me on Instagram. I share a lot there. Happy learning!