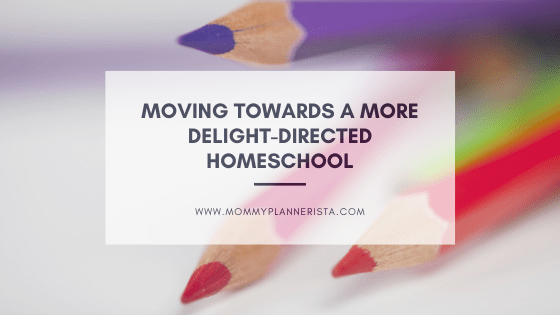 We are about to start our 7th year of homeschooling in a few weeks and I can tell you that this year will be different – a lot different.
Let me give you a bit of a background in case you have no idea what our homeschool journey has been like so far.
How We Started Homeschooling
I'm currently homeschooling our two younger kids – Ziggy (incoming 4th grade) and Zander (incoming Pre-K).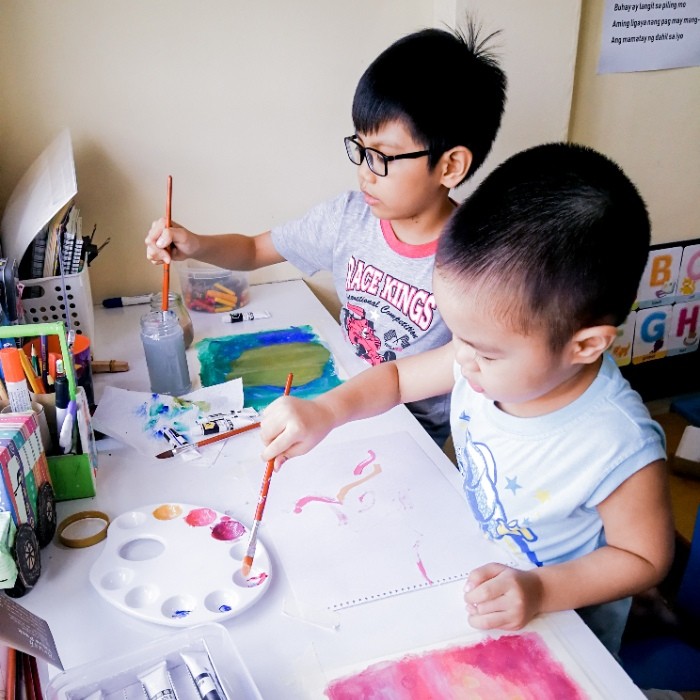 We started independently homeschooling Ziggy when he was 3 years old. It was an informal set-up. He was not enrolled in a homeschool provider.
We also didn't use any curriculum. I just downloaded a lot of stuff online and bought him books and educational toys. We focused more on the basics (alphabet, numbers, reading, etc.) as well as on life skills. We did a lot of play.
We continued with the same set-up when he was 4 years old. Those years were really, really fun and we were thriving.
Our Homeschool Provider Experience
We decided to enroll in a homeschool provider when Ziggy turned 5 because I thought we needed more structure. Although the idea of going indie all the way appealed to me, I didn't think I was already prepared to do it beyond preschool. We chose Peniel Integrated Christian Academy of Rizal and we stayed with them for 4 years, from kindergarten to 3rd grade.
I can honestly tell you that to this day we have nothing but good things to say about Peniel. The owner, Au Villegas, really cares about the kids. She and her staff have always been nice, accommodating, and helpful to us. I loved how organized their system was.
I also really loved that because they allow an open curriculum set-up, I was free to choose the materials that I wanted for Ziggy. This is not the case in other homeschool providers. Our family will forever be grateful for Peniel and would continue to recommend them to those looking for a homeschool provider.
I would say that being with Peniel is the next best thing to going indie. However, despite that, I still found myself craving for more freedom during our last two years with them. We experienced struggles because learning had started becoming more of a requirement for Ziggy. Even with an open curriculum, I also still felt an internal pressure to check if what we're doing is DepEd-aligned.
So, during those last two years I took the time to really understand what it was that I wanted to change in our homeschool. We still loved homeschooling. Ziggy still preferred to be homeschooled rather than go to a regular school. It was obvious that the issue wasn't homeschooling itself.
What did I change?
I started tweaking my teaching style and found myself trying out unit studies. We fell in love with it. I gave Ziggy the freedom to choose which unit studies he wanted to take and that's when I saw learning come alive for him again. That's what reminded me of WHY we decided to homeschool in the first place – to instill in our kids a life-long love of learning.
We want them to learn not because they are required to but because they want to and because they delight in learning new things.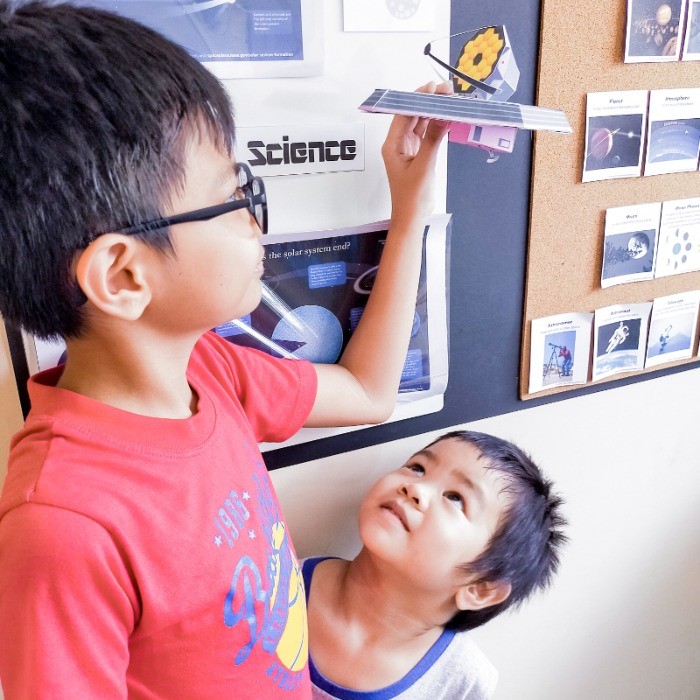 I knew that in order to do that I needed to focus more on his interests. Of course, the academics will still be there but they will be taught based on our kids' interests so that they will be more engaged. That is one of the reasons why I fell in love with unit studies.
I knew that what we needed was a more relaxed and unhurried homeschool environment. I wanted to be able to take our time with the lessons, go down rabbit trails, and dive into topics that our kids want to learn more about without worrying so much about deadlines and requirements. I just didn't think that all of those would be possible if we're still under the DepEd system.
Then I came across this quote by William Butler Yeats that goes:
"Education is not the filling of a pail, but the lighting of a fire."
I agree. Education is not all about teaching what other people say kids "should" learn in a given level. It's not about bombarding them with stuff to memorize so they can learn facts.
Kids are not empty pails that you have to fill up. They are born persons. Education is about helping our kids nourish the gifts they already have while figuring out who they are now and what they want to become in the future.
I wanted to see that fire in Ziggy's eyes again and I wanted to see it all the time – that spark of delight that appears whenever he's engaged with what he's learning about.
That's exactly what compelled me to make the biggest change we've made so far in our homeschool – we're going back to being indie.
A Delight-Directed Homeschool
It is our desire for a more delight-directed homeschool that eventually gave me the courage to go indie. Admittedly, I was scared to do it at first.
Going indie is not as easy as some people may think. There are a lot of considerations to think about first especially if you're coming from a traditional school mindset.
It took me a while to decide. I've had tons of conversations with my hubby and friends about it. The truth is though, I already knew in my heart that this was the right path for us to take.
What is a delight-directed homeschool in the first place?
For us, it means letting our kids take great pleasure in learning about the things they love, are interested in or are curious about.
Just like what another quote says, we want them to be fearless in the pursuit of what sets their soul on fire.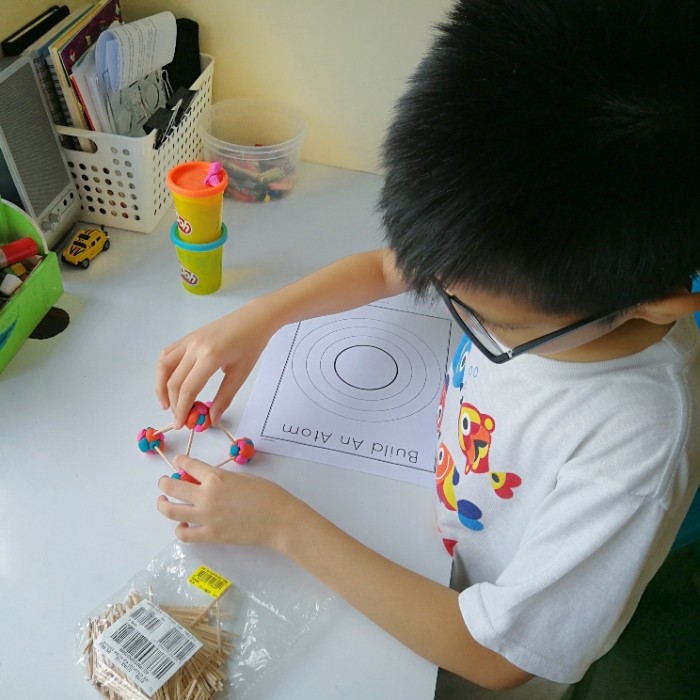 Doesn't that sound exciting? It definitely excites me. Going on this journey also reignited my passion for homeschooling my kids. I cannot wait to see where this road will lead us.
This is not to say though that other kids will not enjoy learning in a traditional school or in another homeschool set-up. Every kid is different. Every family is different. Every homeschool is different. It's just that we feel that this is the path that God is leading us to take, so we're taking it.
No matter what you decide for your kids' education, always decide based on what is best for your own situation. We're doing exactly that.
So, here's to the upcoming school year. Hope you continue following us on our journey. Check out our homeschool posts on my Instagram account. I post there a lot.
Happy homeschooling!