If you've been following me through this blog or through social media, you'd know that I've attended the Philippine Homeschool Convention several times already. I was planning to attend again this year but the pandemic happened and the team behind the PHC, Educating for Life, had to scrap that plan.
Good news, though. They came up with an online summit instead and this time, it's not just going to be for homeschoolers. The online summit called, CONNECT Homeschooling and Intentional Parenting Summit (CHIPS) is meant for all parents, whether long time homeschoolers, just starting, or those who want to support their children in their distance learning education.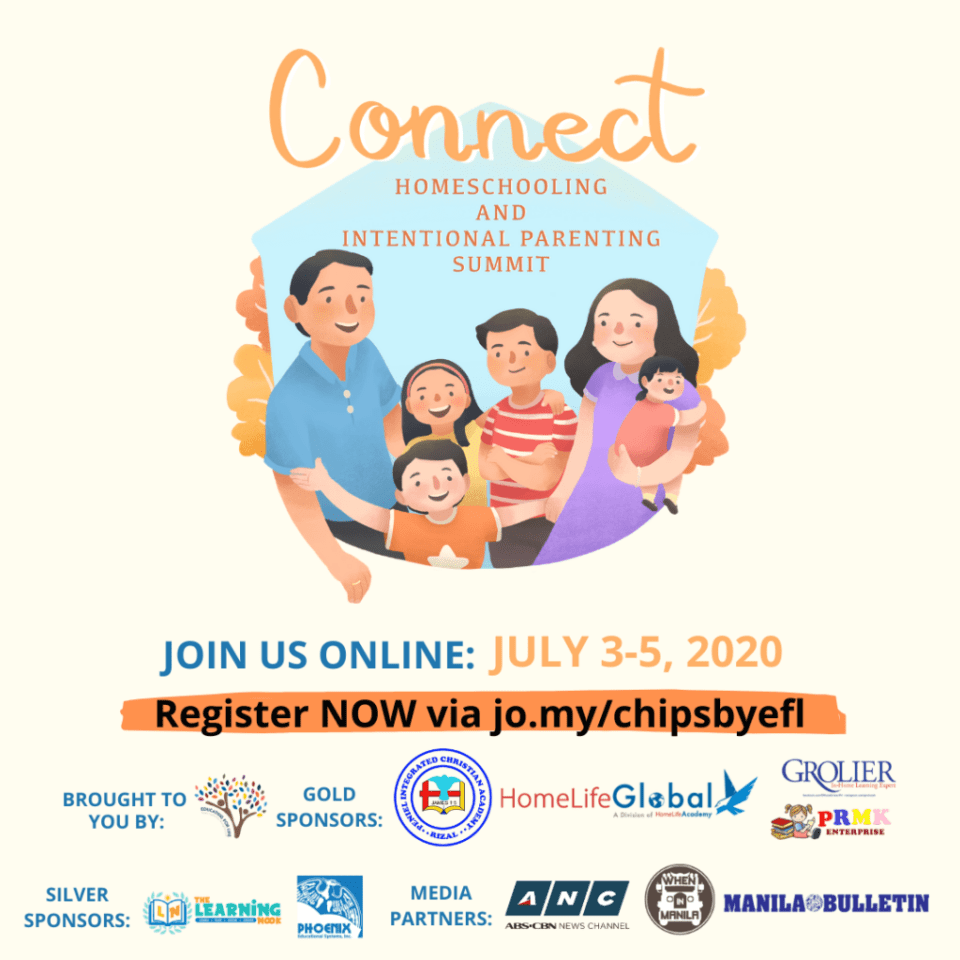 CHIPS is going to be held online from July 3 – 5, 2020 and will feature over 30 talks from homeschooling trailblazers and advocates from here and abroad, as well as local parenting influencers and experts. There are even some talks that are meant specifically for kids and teens.
Just check out this roster of speakers!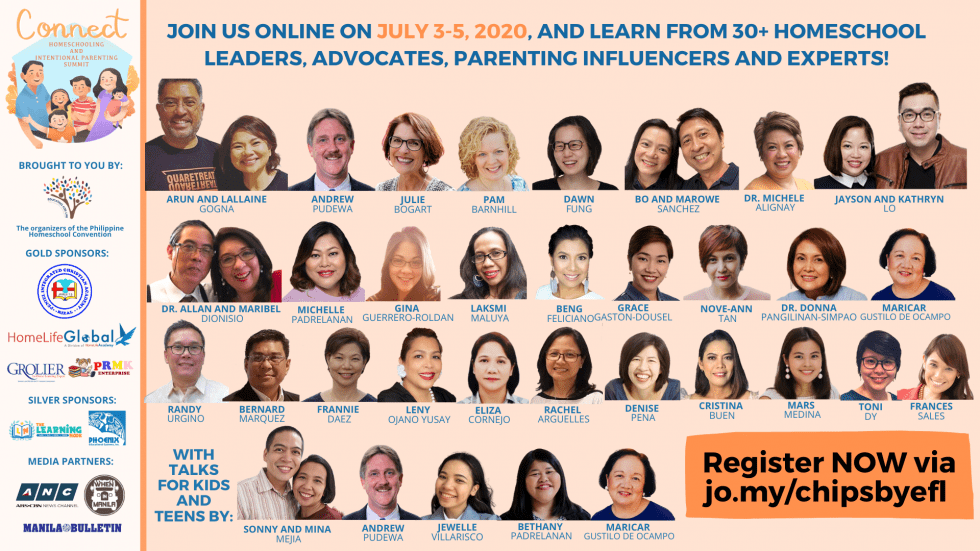 I don't know about you but I'm super excited to hear the talks of Julie Bogart, Pam Barnhill, Dawn Fung, Gina Roldan, and Mars Medina.
You can learn more about the speakers and their topics here.
You can also see their list of sponsors and exhibitors here.
But what if you can't access all the talks between July 3 – 5? That's okay because you can access them for 30 days as long as you attend at least one of the summit days.
The registration fee is only Php 1,500. If you're interested, sign up already here!