Travelling is a great way to broaden your horizons and it is often when we are encountering new experiences that we find the greatest inspiration. South East Asia, with its tourism favorites of Thailand, Cambodia and Vietnam, continues to inspire millions of travelers every year.
No matter what your interests, you're sure to find something to enliven your spirits in this vibrant part of the world. Below is a list of some of the most inspirational and stimulating aspects of South East Asia.
Street food
South East Asia has a rich culinary tradition and one of the delights of travelling here is being hit by the sights, sounds and smells of its many street food vendors. The selection of dishes can be overwhelming, but by sticking to some of the more well-known areas, like Phnom Penh night market in Cambodia and Ben Thanh market in Vietnam, you're unlikely to go wrong.
Local highlights vary by country but be sure to try rice vermicelli with green curry in Thailand, stinky tofu in Taiwan and Pho in Vietnam. The brave souls among you may also want to partake in some chicken feet, which can be found all over the region.
Cultural Landmarks
If history and culture are your thing then South East Asia will delight and amaze you in equal measure. In Bagan, Myanmar, you'll find the largest concentration of Buddhist temples in the world, while Cambodia's world-famous Angkor Wat lays claim to being the largest religious monument on earth.
Even if you prefer your culture to be a little more contemporary, there's plenty to get inspired by. The grandeur of Malaysia's Petronas Twin Towers has to be seen to be believed, while the Hei Tower in Vietnam is now famous for its award-winning tetrahedral design.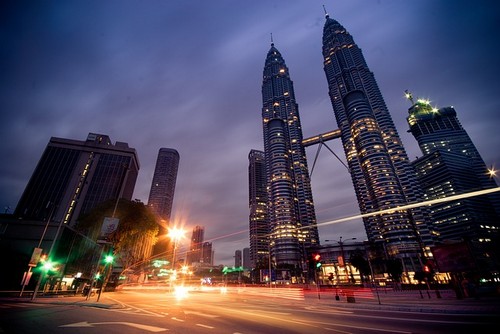 The People
One of the most inspiring things about South East Asia is the people, who are friendly, generous and always willing to offer a helping hand. Talk to tuk-tuk drivers, market traders and local tour guides and you'll surely be met with plenty of warmth and hospitality.
For those of you that want to get to know the local culture a little better, there are plenty of programs to help you ingratiate yourself with the native population. For example, you could offer to volunteer in Thailand, Cambodia and other nearby countries in order to help teach and support the local community while immersing yourself in the native customs.
Nature
The natural world has been inspiring humans for thousands of years and continues to do so to this day. Travelers to South East Asia are spoilt for choice when it comes to breath-taking views and wonderful wildlife, so make sure you don't spend all of your time wandering through the region's bustling cities.
Natural highlights include the pristine beaches of Thailand, Mount Kinabalu in Malaysia and the Banaue Rice Terraces in the Philippines – the last of which is considered by many locals to be the eighth wonder of the world.
With travel more accessible than ever, there's never been a better time to seek out something new. With its unique mix of history, wildlife and culture, South East Asia is the place to visit for a truly inspiration trip.