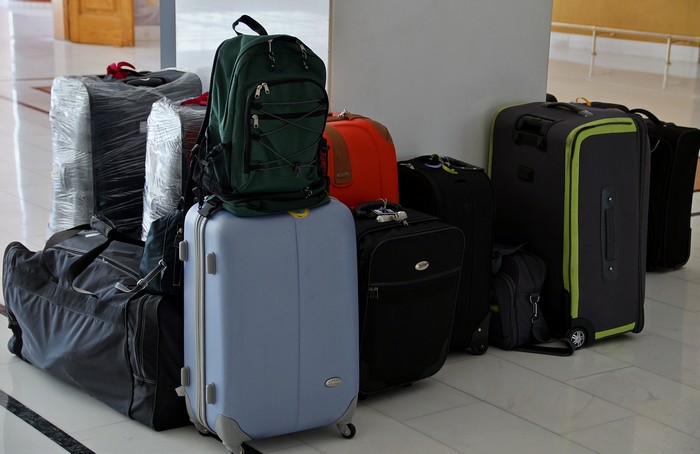 Traveling long term is different from heading to Bahamas for a week. While you can make the mistake of leaving a few things behind for a short trip, the same can not be done when you're travelling for a while. While you know best what you will be needing most, these 7 mindful tips can help you pack smarter than ever.
Take Care of What You're Leaving Behind
Before you stuff your bag with all the travel essentials, it is important that you take care of everything that you're leaving behind as well. Renting a storage unit, like Austin storage units, helps keep your stuff safe for as long as you require. If you're planning on staying abroad for a couple of months, you can even rent out your place or move out if you're living in a rented property without having to worry about your belongings.
Always Leave Room For Shopping
One of the biggest mistake travelers make is packing everything they can find and taking it with them. What you need to understand is that there are gazillions of things that you'll come across and would want to purchase once you're shopping abroad. A stuffed bag would be your biggest hindrance as you'll end up paying extra cash for the over-limit baggage.
Therefore,  take the midway (don't be a minimalist either), pack the essentials and always leave room for shopping.
Roll Your Clothes
Probably the biggest packing hack mankind has discovered is saving up on space by rolling clothes instead of folding. This leaves considerable space for other things you will need to pack and allows you to keep more clothes than you could by folding them. Some compact bags allow you to keep rolled clothes in separate compartments, making room for more things to add.
Keep Separate Laundry Bags
Before you jump to conclusions and consider this as extra luggage, reevaluate its benefits. Stating the obvious, packing separate laundry bags keeps your used and dirty clothes away from fresh and unworn clothes. A smart way to save on space is getting vacuum laundry bags, from which air can be sucked out, occupying minimum space. Doing it the other way around (keeping unworn clothes in the vacuum bags) keeps your clothes wrinkle free and separate from laundry.
Avoid Handbags and Shoes
Never, I repeat, Never pack excess handbags and shoes. As tempting as it may be to pack up all those classy heels you got, you will eventually end up giving all your luggage space to handbags and shoes. All you need is a pair of trainers and one pair of formal wear to wear to special occasions.
Similarly, don't buy excess handbags as they lose their shape if packed recklessly and would otherwise take up too much space, not leaving room for other essential items.
Take Power Adapters
Since it is always unpredictable what kind of sockets you will end up with in a new country, it is always a safe bet to carry power adapters with you. Last thing you want is dead phone batteries and a socket that doesn't fit your straightener. Get one that is universal so you don't have to worry when switching regions too.
Luggage Scales are a must
When everything is done and dusted, don't forget to weigh your luggage before you head out to the airport. Save yourself the unwanted trouble of having to remove items from your luggage, simply because you didn't weigh it earlier. No better investment than a luggage scale, which helps you pack smartly.