For the past year, I've been thinking of a potential business idea. I wanted to use my passion for creative planning and turn it into a business. Right now, I'm not yet sure exactly what business it will be. But for sure, it's going to involve a printer. So, when I learned that Canon was going to launch the new Canon Pixma G Series Printers, I knew I had to check it out.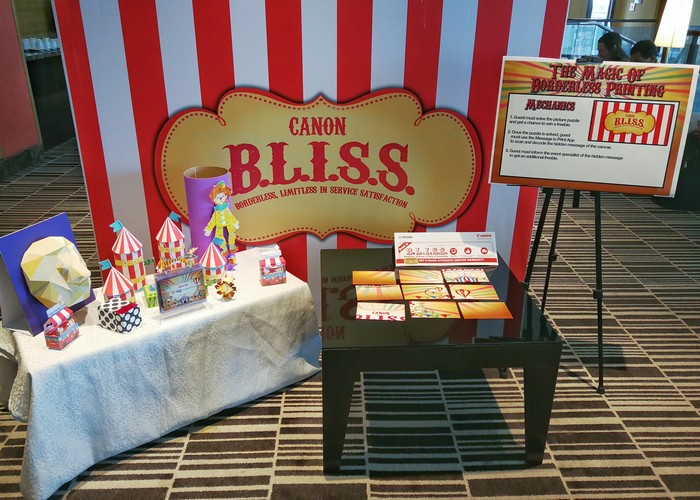 The fun-filled Canon BLISS: Borderless, Limitless in Service Satisfaction PIXMA Carnival launch event took place at the Holiday Inn Makati last February 8, 2018. The digital imaging brand unleashed and showcased the G Series Printers' three unique specialty features — borderless printing and creative features, value for money, and a hassle free-warranty with improved after sales services.
The Canon Pixma G Series Printers
The Canon Pixma G Series printers include the following:
PIXMA G4010 (Php 12,995)
Refillable Ink Tank Wireless All-In-One with Fax for High Volume Printing
The Canon Print Service plugin offers driverless printing functionality for phones and tablets running on Android OS.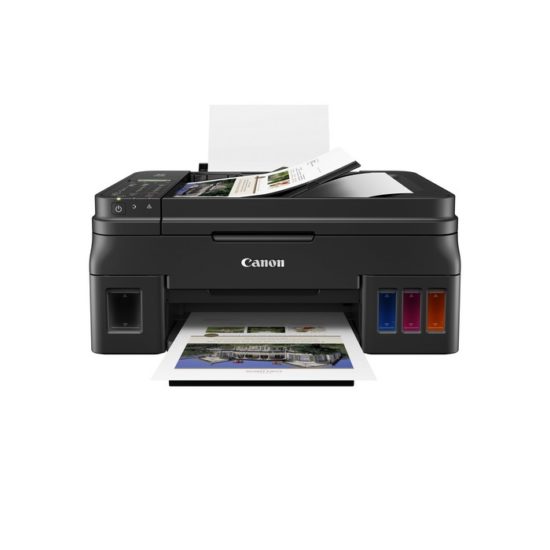 PIXMA G3010 (Php 9,195)
Refillable Ink Tank Wireless All-In-One for High Volume Printing
The Canon Print Service plugin offers driverless printing functionality for phones and tablets running on Android OS.
The 1.2-inch LCD display makes multiple document copying and printing easy, and also enhances ease of use for a variety of printer configuration options without the use of a PC, including Wi-Fi Setup.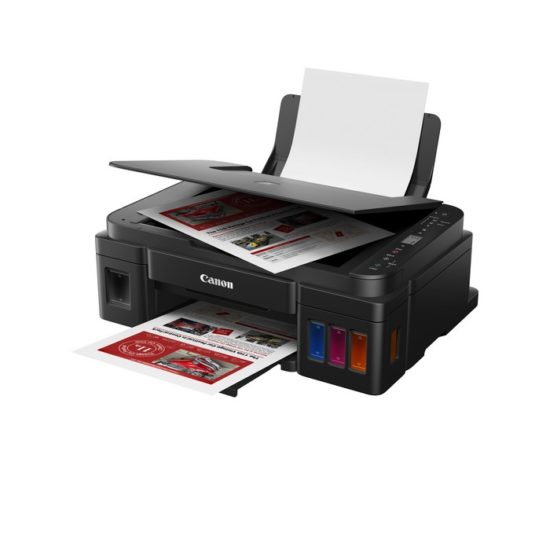 PIXMA G2010 (Php 7,595, with FREE Black Ink)
Refillable Ink Tank All-In-One for High Volume Printing
Supports high-volume desk-top printing with its 1.2 inch segment LCD panel, making multiple printing, scanning and copying a breeze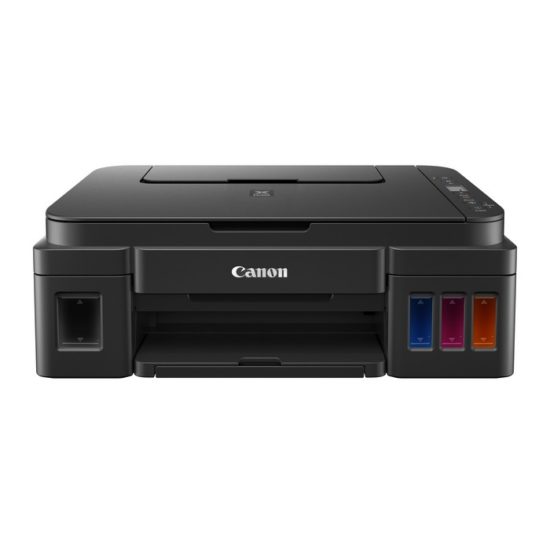 PIXMA G1010 (Php 5,395)
Refillable Ink Tank Printer for High Volume Printing
The ultimate low-cost solution providing crisp text and solid colors in every document printout, and bright and vivid colors for photo printouts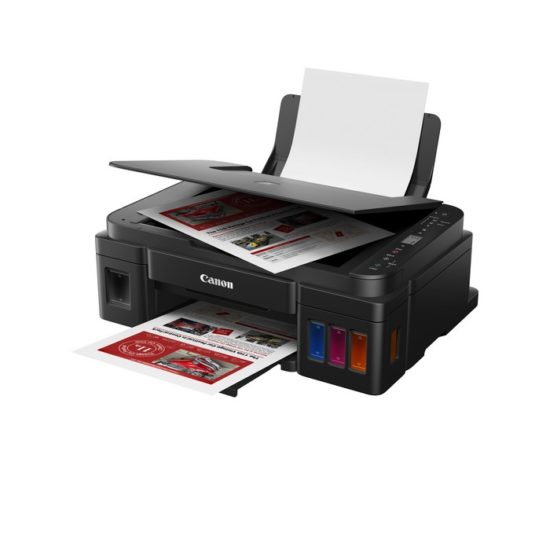 High-Volume, Low-Cost Printing Suitable for All Business Needs
During the event, we were presented with various ways in which work-at-home parents, students, hobbyists, and start-up entrepreneurs can turn their passions and ambitions into business opportunities with this newest line of printers.
It is the entrepreneur's best bet to address business' printing needs with its unique design, printing quality, hardware durability, versatility, and boasting of high-volume production printing at low cost per print with inks available at P295 per bottle, which can yield 7,000 colored prints and 6,000 black & white prints. It also champions convenience perfect for students, moms or hobbyists with its built-in Wi-Fi features that can help print from anywhere, coupled with borderless photo printing, PosterArtist Lite app, and Creative Park access to help create anyone's own arts and crafts to turned into sellable merchandise.
Unique Creative Features and Borderless Printing
a. Professional Poster, Flyer and Menu Designer with PosterArtist Lite
Bring out the creative in you in just four simple steps to create the perfect poster with Canon's PosterArtist Lite. Whether it's a corporate announcement, a new sales promo graphic you need to post and promote on your business website, the software makes it easy to design and print professional-looking posters and signs quickly, thanks to over 1,300 free-to-access templates, photos and clip art. PosterArtist Lite can be downloaded from the Canon website at www.canon-asia.com.
b. Augmented Reality in Your Photos with the Message in Print app Exclusive for iOs Devices
Imagine a birthday greeting popping out from a snapshot of someone blowing out their birthday candles, or a photo postcard of a concert that transports you to a video of the performance. With Canon's new Message in Print app, all is possible to create that spin your business might need such as creating your own personalized messages with animation or by selecting a web link, and embedding it in any photo to unlock the surprise and bring your image to life by viewing the image via the app!
c. The creative in you can also enjoy borderless printing of beautiful 4R photos to up to A4 paper sizes that can be printed in just 60 seconds.
In addition, the PIXMA Ink Efficient G4010 and G3010 combine the advantages of wireless connectivity with its capability to print from mobile devices such as phones and tablets perfect for the busy entrepreneur on the go. Printing your photos and documents is made more convenient when you download the Canon Print Inkjet/SELPHY app on your iOs or Android OS devices that can connect to various social networks such as Facebook and Instagram, or file storage services such as Dropbox and Google Drive via the Canon PIXMA Cloud Link service.
Special After Sales Service
As if these are not enough, users can also enjoy 2 years of confident printing and additional confidence boost with the top up option for warranty extension – no need for printing capacity to avail of warranty. With 12,000 black prints extra mileage (free ink catridges), free pick-up and delivery for repairs within Metro Manila up to 3 months within purchase, users can be free of worries and hassles making their start-up business work flow and operations more efficient.
Lucky, lucky me! I joined the contest wherein people had to guess how many sheets of paper were on this huge stack in one of the booths (see below).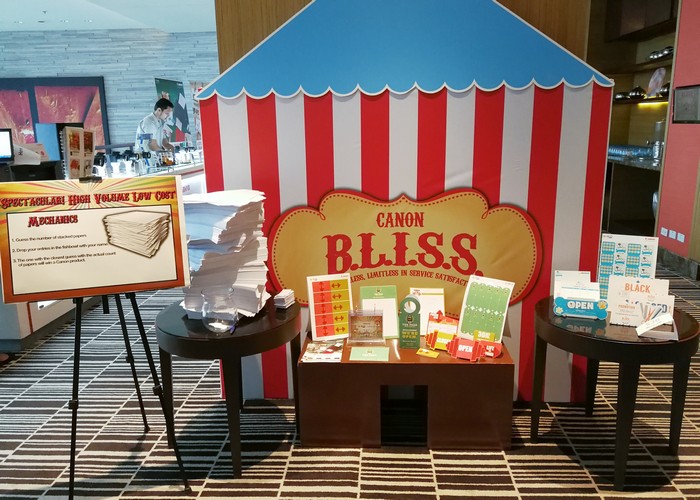 I guessed 12,000 and I was correct! I won myself a new Canon Pixma G1010. Yay!!! Thank you, Canon! I can't wait to explore my new printer and discover how I can use it for my own business, hopefully soon!
For more information about the new PIXMA G-Series Printers, visit www.canon.com.ph.