I love taking photos of my family, usually using my phone. In fact, I think photos occupy most of my phone's memory because I don't get to transfer them to my laptop as often as I probably should. I also don't get to have any of our photos printed anymore, which is really sad because I do miss having printed photo albums to browse in the house. So, when I was presented with an opportunity to try Photobook Worldwide last month via Mommy Bloggers Philippines, I was really excited.
Photobook Worldwide allows users to create various types of beautiful photobooks, cards, prints, home decor, calendars, and the like. I actually first tried creating a photo book via their website years ago but I wasn't able to finish it. The site was loading too slow back then. But this time around I was happy to find out that they now have an app (that can be downloaded on the Apple Store or via Google Play), which I thought was perfect because I had a lot of photos on my phone that I want printed.
On the app, you are given a choice to create either a Simple Book, Hardcover Photobook, Photo Prints, Home Decor or Calendar. For my first time, I tried a 6″ x 6″ Simple Book (there are other sizes as well) full of photos of me and my baby, Zander. The Simple Book lets you create a photobook right away.
You just need to select 21 of your photos and then you just drag them to the prepared layout. You can actually choose photos from your phone, Instagram, Facebook or Flickr as long as they are high res. If not, the app will prompt you to change it. A 6′ x 6″ photo book costs Php 1,200 for the first 21 photos. If you wish to add more photos then there will be extra charges.
Here's how mine turned out. Below is the cover.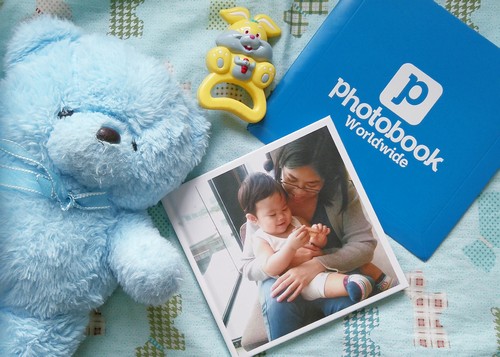 Here's a sample of how the inside looks like.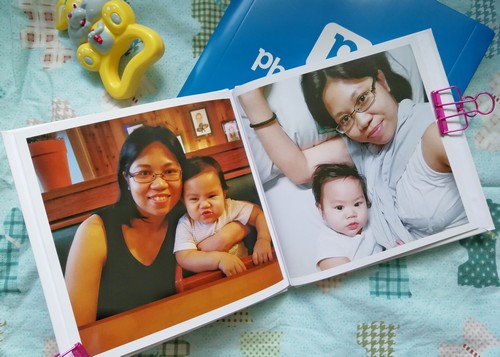 Since it's a Simple Book, you can't choose any kind of design or template. The only personalization I was allowed to do was short one liner at the back.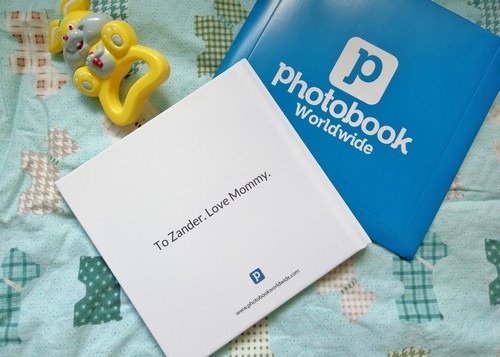 I love the simplicity of it. I just wanted some photos printed and compiled into a book and that's exactly what I got. But if you want more customization, you'll have to make your photobook via the website.
By the way, I ordered a few days before the Holy Week vacation and received the photo book several days after Easter Sunday. Not bad considering it came all the way from Malaysia where it was printed.
Another great thing about the app too is that it alerts you every time there is a promo. Sometimes, you can avail of huge discounts. There are even times when you can get a photo book or printed photos for FREE. Yes, that's right, for FREE. All you have to do is pay for the shipping fee.
So, when I chanced upon a promo code for 50 pieces of printed 4R photos for FREE, I immediately grabbed it. Normally, a 4R print costs Php 9.00, so getting 50 pieces for FREE will say you Php 450. Here's a photo I took of the prints when I received them.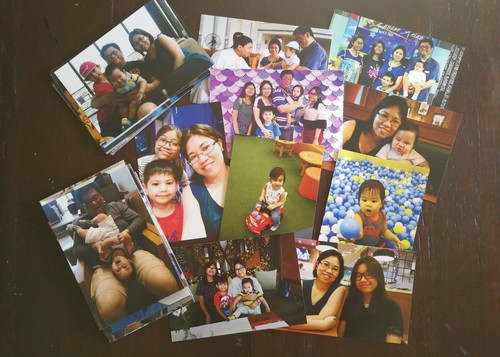 I am really, really happy with my photo book and printed photos that I'm already planning my next order. The process is really super easy and convenient especially through the app. Try it out if you haven't already!
Learn more about Photobook Worldwide, visit www.photobookphilippines.com.