We celebrated Mother's Day last weekend. Hubby and our kids treated me to a really nice lunch at Another Story at the Evia Lifestyle Center. Then, we just spent the rest of the day bonding together. It's exactly how I wanted to celebrate the occasion.
Every Mother's Day, I can't help but reflect about motherhood though. I think about myself as a mom and of course, I also think about my own mother, who wasn't able to celebrate with us this year because she was on vacation. Motherhood is truly the most challenging job I've ever had but also the most rewarding. Let me explain.
A Blended Family Mom
I'm a mom of 4. I have 2 girls and 2 boys. In case you didn't know, we're a blended family. I had my 2 daughters when I got married in my early twenties but their dad and I eventually separated. I eventually met my current partner, Jon, and he and I eventually had our 2 boys.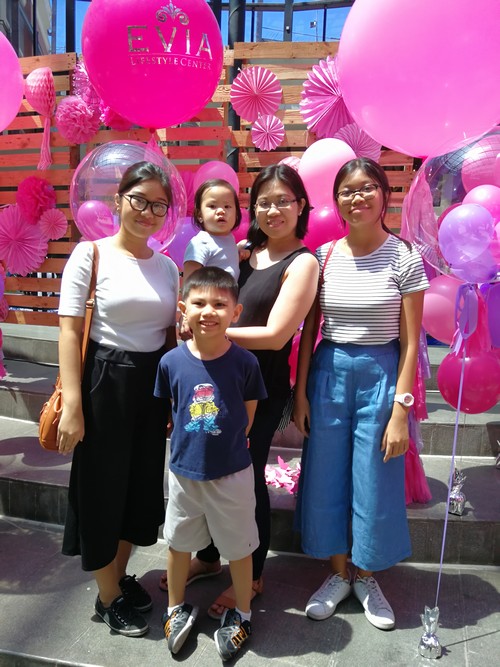 As if being a mom of 4 is not hard enough, I have to deal with issues that are unique to blended families. The most difficult thing I have to endure though is not seeing my girls all the time. They used to live with us full time, with their dad just borrowing them on weekends and special occasions. But their dad and I had an agreement that when they both start high school, they'd transfer to him so that they can have a chance to learn what it's like to live with him. That day came about three years ago and it was the most devastating thing that happened in my life.
Now, we're the ones who have to borrow them. Scheduling their time with us is super challenging because they're both active in their own school and church activities. At the same time, Jon and I also have to juggle our own schedules as well as our boys'. Because it's hard to come by, time together as a family of 6 is precious. That is why whenever we have a chance to be together, we drop everything else most of the time.
It's hard not seeing my girls all the time and missing out on the daily mundane events in their lives. It's also hard to deal with managing my oldest son's feelings about the situation because he too misses his sisters and wishes that they stay with us full time again. Sometimes, I still feel like crying whenever I stop to think about the situation. It's something I struggle with every single day but I just try to stay positive and look forward to our family time as a complete family. I have to stay strong because life has to go on and I have to continue being wifey and mom to my family. I can't afford to check out and just be depressed. That's my Tibay ni Nanay story.
Me and My Mom
It's really funny then how hard I tried to avoid ending up like my mom. She too married early and then had 5 kids. She and my dad also eventually separated. The five of us kids got split up between them and grew up seeing each other only occasionally. Now that I'm a mom myself, I can imagine how hard it must have been for my mom then to not see 3 of her kids every day, to miss out on seeing their daily lives and sometimes, even special occasions. It must have broken her heart too.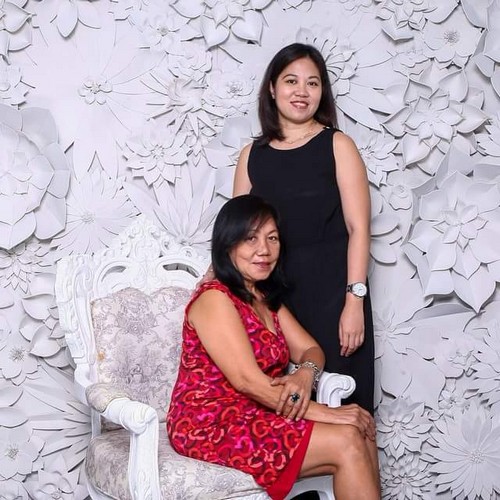 But she also knew she couldn't just be depressed about it. She continued to love each of us the best way she knew how. She gave what she could. She tried to be there for each of us as much as possible. She is resilient and I admire her for it. I realized it's not so bad to end up like her in this regard. She is a strong as they come.
I guess as moms we really need to endure a lot of things for our families. We need strength and resilience because we are the "ilaw ng tahanan". In my case, I am the glue that binds our blended family of 6.
I'm sure other Filipino moms can relate. The details of our lives might be different. But the love for our families and our desire to give them the life they deserve is the same. TIBAY certainly describes the Filipino mom. Just like this mom, Aling Lourdes, who works so hard to provide for her family.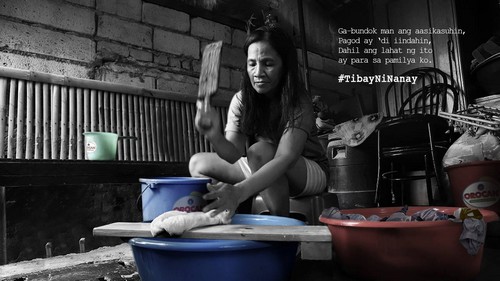 Watch her inspiring story below.
From the moment we first opened our eyes, to our first steps, to our first words, and the million other milestones that came after, they were there. At every high and every low of our lives, they have supported us, protected us, and loved us with no question. This Mother's Day, Orocan celebrates the strength and dependability of all our Nanays, Inas, Moms, and Mamas. Nothing really compares with the #TibayNiNanay.
Head on over to https://www.facebook.com/OrocanPH/ to know more about the durability of Orocan. Don't forget share to your own #TibayNiNanay stories on their page too!