A new homeschool year started for us a week ago. Planning for it is what kept me so busy these past several weeks. Homeschool planning is definitely not a walk in the park. However, I find that it can be made more manageable if you have a tool to use that helps you organize things. In my case, it's a planner. (What else, right? I'm a planner addict. Duh!)
If you've been following me on this blog and on my Instagram accounts, you'd know that for the past couple of years, I've been using a pocket size travelers notebook as a homeschool planner. This year, I decided to go for a personal ring planner instead because I've been using a ring planner (pocket size) for my everyday planning too.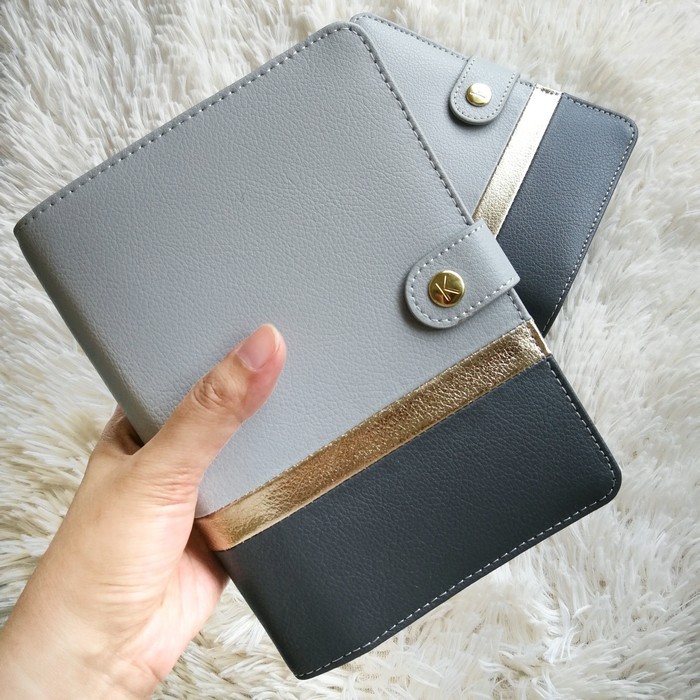 I was lucky enough to have found this Kikki.K personal ring planner on super sale at National Book Store online for only PHP 100.00 (approximately $2). Super cheap! Originally, this planner would have cost me around PHP 4,000.00. So anyway, I figured it would be perfect for homeschool planning so I decided to use it for that purpose.
I also decided to make my homeschool planner Charlotte Mason – inspired. We've been incorporating Charlotte Mason methods to our homeschool last year. This year, I wanted to immerse ourselves more on the methods.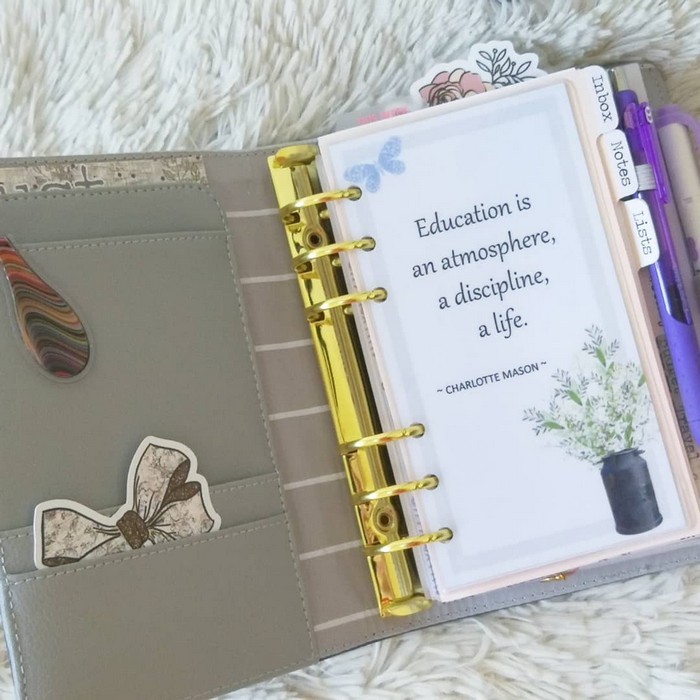 So I included some CM-type sections in the planner that I didn't have in my previous homeschool planners, such as:
Charlotte Mason quotes to inspire me
Process lists (ex. how to do narration, how to do dictation, picture and composer study, etc)
Preschool priorities
List of living books for family read-alouds
List of living books for independent reading
List of additional books to read per subject
List of afternoon occupations
It is by no means a complete Charlotte Mason homeschool planner. That's why I'm saying it's only a Charlotte Mason-inspired one. I actually researched for ready-made ones online but decided not to purchase any of them. There are quite a selection to choose from but they're also expensive especially if you add in the cost of freight. All of the CM planners I've seen are from abroad so the freight cost is expensive.
I've also found a few printable ones online but I just felt like I could save money by customizing my own using free planner inserts that can be downloaded online. There are a lot of generic and free printable inserts that you can definitely turn into anything you need. I just took note of the common sections from the CM planners and incorporated those I would need into my planner.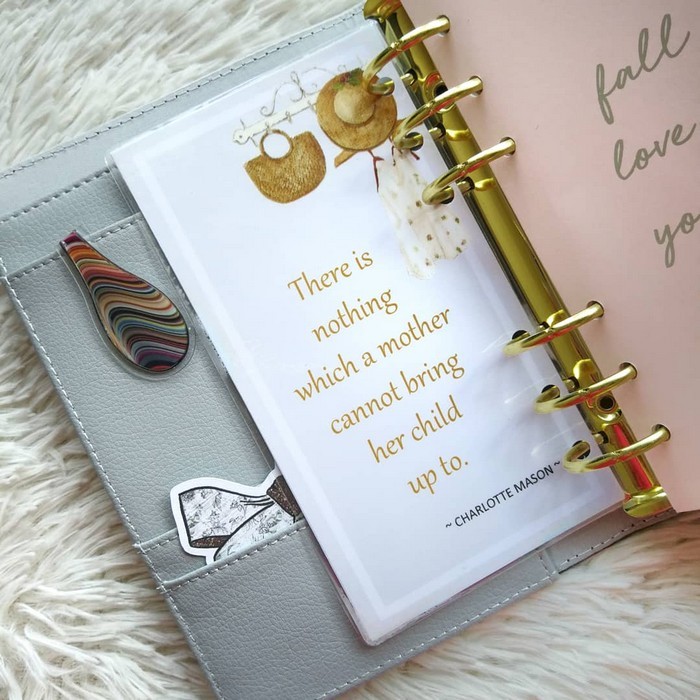 Aside from the CM sections though, I still included general sections such as some calendars, notes and lists, lesson plan lists, field trip planner, and grading sheets.
I really like how the planner is working for me so far. If you wish to see a flip through of it, please watch the video I published on my YouTube channel, which you can see below.
I hope you enjoy the flip through and that you will find it helpful for your own homeschool planning. Please let me know what you think of my planner and don't hesitate to give some suggestions on how you think I can improve it. If you have questions about my set up, please let me know too.
Happy homeschool planning!