At home, I almost always cook something with vegetables. Hubby and I encourage our kids to love eating them and we do that, of course, by showing them that we love eating them too. And why not? Vegetables are a great source of vitamins and minerals. Plus, they are a nutritious way to help our body get rid of toxins, keep it firm and toned (see this post for fat burner for women), and boost resistance.
However, I know that we don't always get to consume the recommended daily intake of veggies in our diet. So, what are we to do?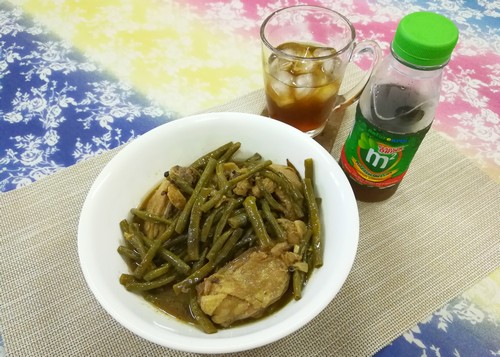 Well, I discovered an easier way to get our daily dose of vegetables and that is to drink it! Drinking a top-quality drink is the easiest, quickest and most convenient way to get your daily dose of vegetable goodness.
NatureEarth Corp. has come up with a ready-to-drink vegetable drink in a delicious tea format, called M2 Ready-to-Drink Iced Tea, which primarily contains the 3 nutritional ingredients–malunggay, okra and luya, all packed with vitamins and counts as one portion of your daily vegetable requirement.
This ready-to-drink M2 iced tea not only promises a wealth of health benefits but it also comes handy in a very compact 300 ml bottle. You can bring it anywhere, anytime, and saves you the inconvenience of preparing your own vegetable drink.
I actually blogged about our review of M2 Tea Drink a few months ago, which you can read here in case you missed it. But suffice it to say that we love it! It doesn't taste like icky vegetables at all. Plus, it's also not too sweet.
Oh, and in case you're a milk tea lover, I also recently discovered that you can make your own using M2 Ready-to-Drink Iced tea. Just pour some M2 in a glass, add milk and ice and voila!!! You have your own milk tea at home. It's super yummy, I promise. Some of my friends have tried it after I posted it on Instagram and Facebook and they ended up loving it too!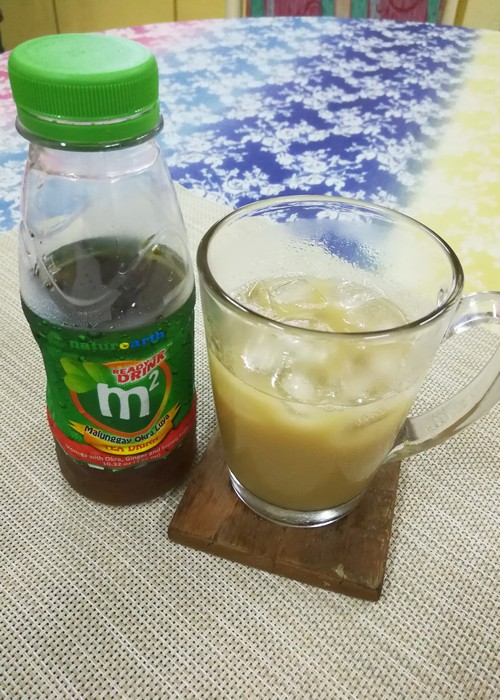 M2 Ready-to-Drink Iced Tea is sold at Php 55.00 in all Robinsons Supermarkets, Andoks Lechon Manok stalls and all authorized distributors nationwide.
Try it now and drink your way to a healthier you!