Hi,guys! I've been MIA here lately and that's because things have really become more hectic now that we have started another homeschool year. But I'm so happy I was finally able to film and upload a new video on YouTube sharing what I'm using for One Book July 2018.
For those of you who don't know, One Book July is a planner and journalling challenge that started four years ago. There are different challenges per year but the main premise is for you to take a hard look at your planning system and take this month to tweak or experiment on things to see if they work better for you.
The initial challenge was really to use just one book (what we call "planners" in the planning community) for all your planning needs. But the organizers have said plenty of times already that there really are no rules. As long as you take this chance to better your system, you can really do whatever you want.
Before the challenge this year, I was using a pocket size travelers notebook as my Homeschool Planner and a B6 size travelers notebook as my main planner. I'm very happy with my homeschool planner and don't plan on changing anything on it. So, for this challenge I decided to just change my main planner especially since I have been feeling frustrated with it lately. It's mostly due to the bigger size, which I don't think is portable enough for me.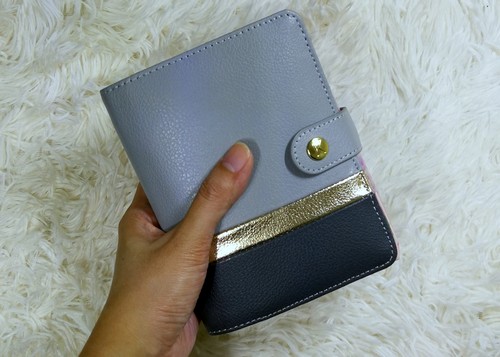 What I decided to use is this pocket size Kikki.K Time Planner. So many planner girls here in the Philippines went crazy last month trying to get one of this because National Bookstore decided to put it on sale at 80% off. I was so lucky to be able to snag one right before it became sold out.
Anyway, I was initially apprehensive about using this as my main planner because I haven't used a ring planner in years. Plus, the pocket size is really quite small. But after watching so many set up videos on YouTube, I finally decided on how to set up mine.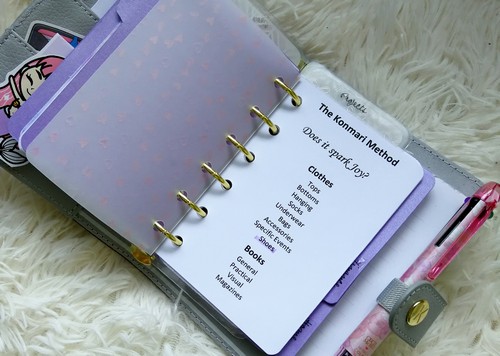 Let me show you through the flip through video below what I was able to do.
So, what do you think about my set-up? I think that it's really functional and that it has most of the stuff that I need in a main planner. It's not as decorative as my other set-ups but I'm really liking the simplicity.
Anyway, I'll be testing this set-up for the rest of the month. After that, I'll let you guys know my thoughts about it. Watch out for it!